Towns Fund Projects: Lincoln Central Market Refurbishment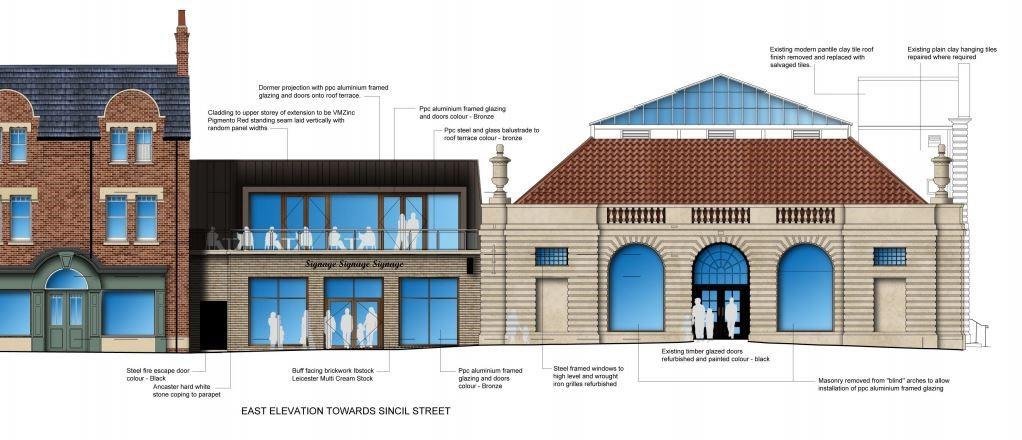 Planning Consent Granted for the Lincoln Central Market Redevelopment Works
On the 30th June our Planning Committee granted consent for the Lincoln Central Market redevelopment works.
Our aim is to repurpose and restore the Grade II listed building to create a modern and diverse market, combining non-food retail, food, leisure and technology. The plans also include landscaping for City Square, which would see greenery and seating added to the areas.

Cllr Neil Murray, Portfolio Holder for Economic Growth, said:
''I am very pleased the planning consent has granted for Lincoln Central Market redevelopment works. This is another step nearer to the delivery phase.
"By restoring the Grade II Lincoln Central Market and City Square, we will create a strong, sustainable market offer in Lincoln, helping bring people to our much-loved city.
"It is exciting to see how this area of the city has been improved over the last few years, and the redevelopment of the Central Market will create an anchor destination within the Cornhill Quarter. The city council are now pulling together a full business case to secure funding for the project and subject to this being approved we look forward to seeing the works commence in early 2022".
Lincoln Central Market Redevelopment Scheme
The City of Lincoln Council has developed a scheme to redevelop and repurpose the Lincoln Central Market, to enable it to meet the demands of a changing high street and to provide the residents of Lincoln, local businesses and visitors, with an enhanced market offer in the heart of the city centre's retail area.

The proposals for the Lincoln Central Market aim to rejuvenate the existing market through the wholesale refurbishment of the main market hall and the demolition of the butchers corridor and the construction of a new retail space over ground and first floor to provide a reinterpretation of the current market offer in Lincoln.
The new scheme will restore and repurpose this Grade II listed building to create a modern and diversified market offer, combining food, retailing and leisure.

This scheme has been developed by the City Council, its contractors and design team, with guidance and support from Historic England and Lincolnshire County Council to respond to local needs and changing customer trends. It seeks to dramatically improve the market offer in Lincoln and to significantly improve the visual appearance of this area of the City Centre through the works.

The scheme follows the successful regeneration of the Cornhill Quarter and benefits from access links from the City's award-winning multi-modal Transport Hub.

The project is a key priority for the Council in supporting the economic recovery and future vibrancy of the High Street in the wake of the Covid pandemic. It has been included within the Town Deal Programme for Lincoln for funding support, subject to the approval of a full business case.

In support of this, the City of Lincoln Council submitted a planning application for the scheme in March 2021.
The application is being reviewed by the Local Planning Authority, who will assess the planning application and make a recommendation to the Planning Committee, which is comprised of Elected Council Members, who will then make a decision on the application. It is hoped that the planning application will be considered at a planning committee meeting in the coming months.

Subject to planning permission being granted and the funding being available, it is anticipated that the refurbishment could start on site in early 2022.

The planning application is available on the City of Lincoln Council's website under reference numbers 2021/0256/FUL and 2021/0257/LBC
This webpage will be regularly updated to provide updates on the development of the project.

Should you wish to discover more about this scheme, please email Michael.hurtley@lincoln.gov.uk