12. Lincoln City Football Club Community Hub

Partner
Lincoln City Football Club
Project Description
The development of the Community Skills and Education Hub aims to directly tackle the skills gap in the city by providing Lincoln City Foundation with a fit-for-purpose facility from which it can truly deliver on its promise to be a leader in education and skills delivery.
Lincoln City Football Club, through Lincoln City Foundation will deliver a transformational project which will provide a community centre for learning and improving people's physical, mental and social wellbeing in one of the most deprived areas of the city.
Since the pandemic the project has been refocussed and will invest wholly into building an even more impactful and sustainable community and social impact asset on the stadium footprint and will build an extra brand new first-floor space as an 'extension' to the original project build – effectively doubling the size of this new community asset in Park Ward.
Total project cost: £2,839,000
Town Deal funding: £839,000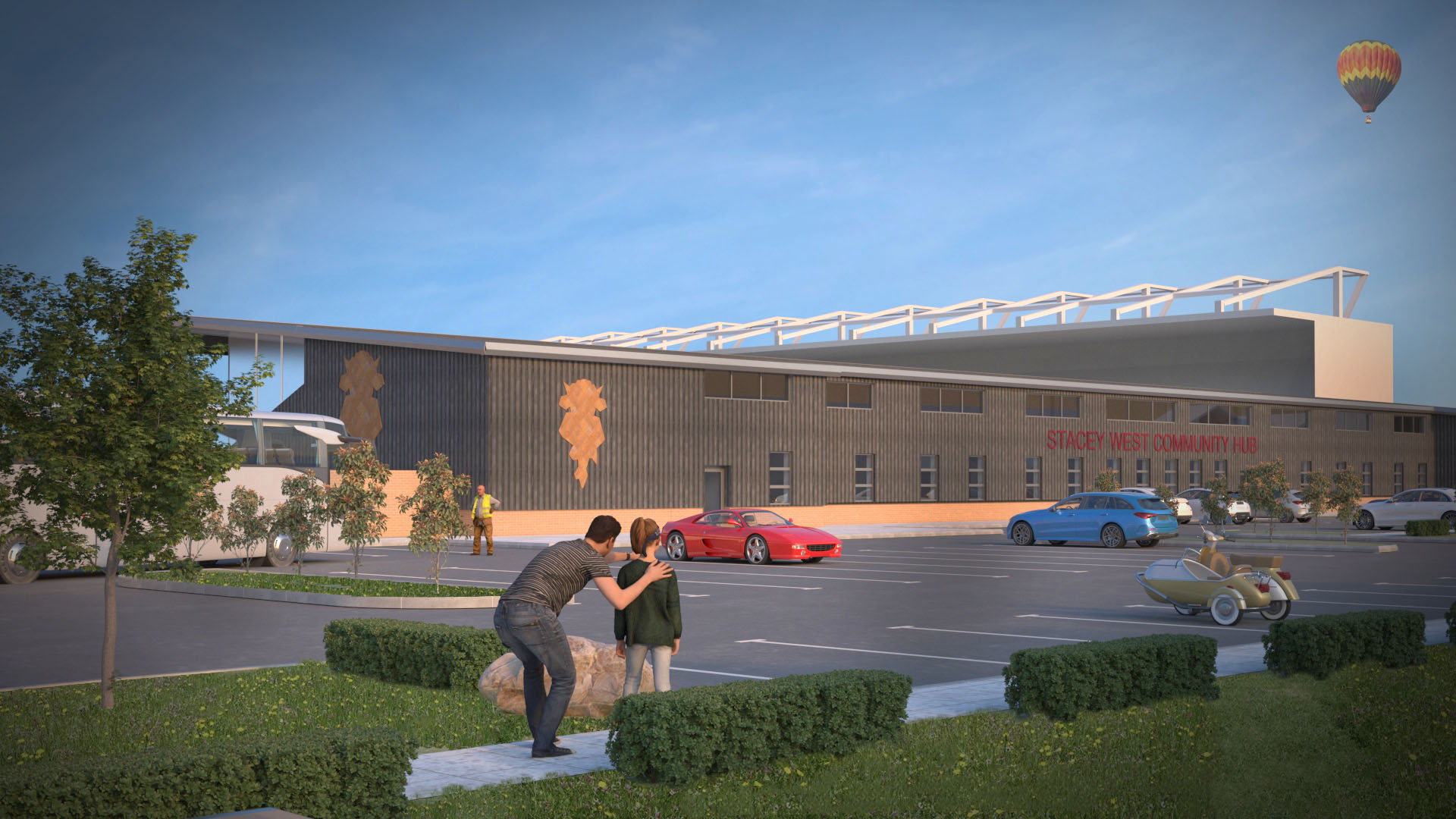 Artist impression on the Stacey West Stand redevelopment.
To view the outcomes of this project, please see the downloads section of the website.