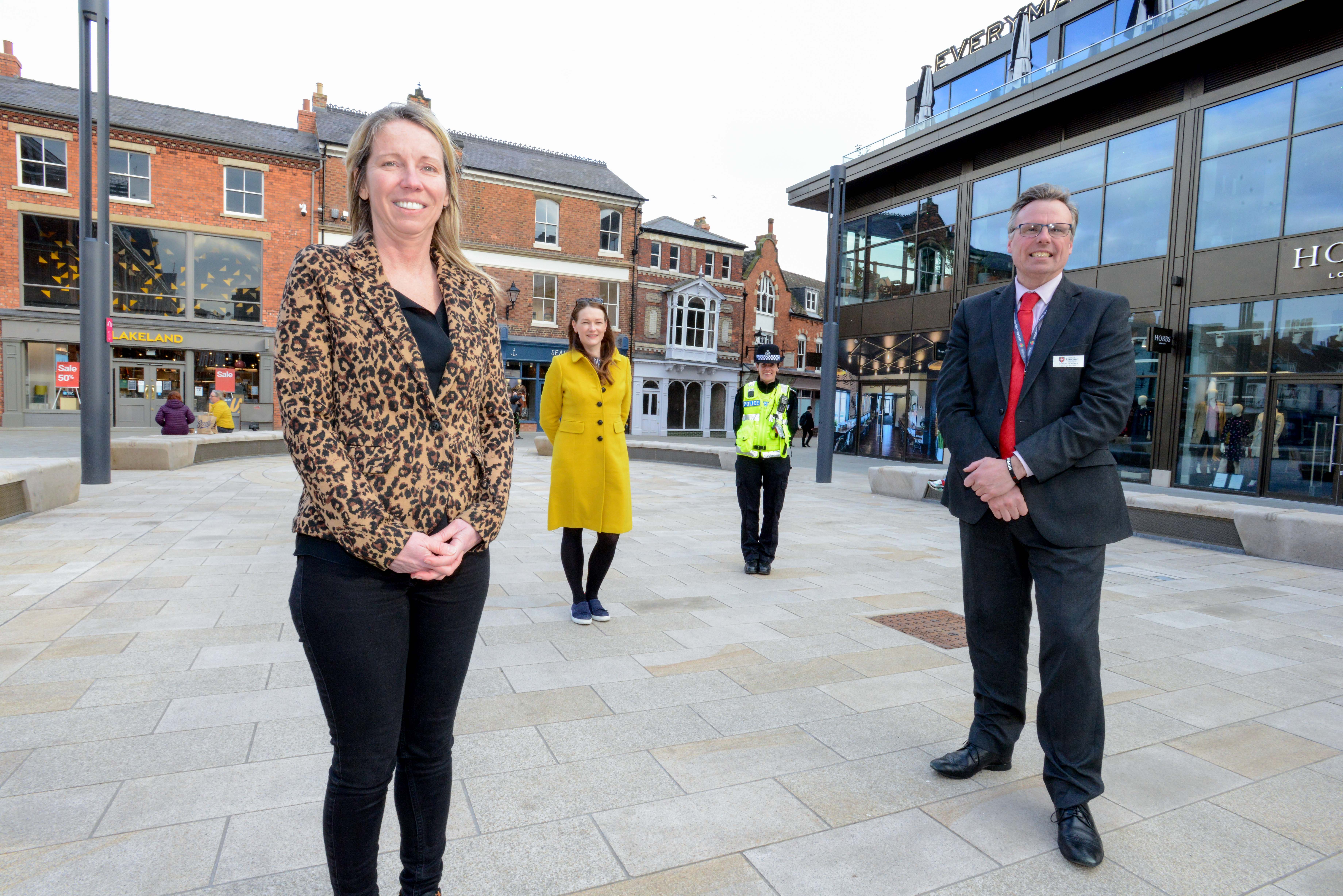 City of Lincoln Council, along with local partner organisations, is preparing to ensure Lincoln High Street and visitor economy can open efficiently and safely in line with the government's roadmap.
With government allowing the re-opening of non-essential retail outlets from 12 April, followed by phased reopening of hospitality and tourism, the city council, along with Lincoln BIG, Visit Lincoln, Lincolnshire Police and businesses from across the city are working closely together to ensure suitable safety precautions are in place and the city is ready to welcome shoppers and, in the longer-term, visitors and tourists.
Several measures are already underway in preparation for the reopening of the city, including signage and floor stickers with a reminder of social distancing guidelines and the regular deep cleaning of the city centre is also planned.
Supportive marketing plans for the city are also underway, with the aim of promoting and celebrating local businesses and reigniting the local economy, following the government's new 'Stay Local' messaging.
Simon Walters, Director of Communities and Environment at City of Lincoln Council, said: "The city reopening is exciting news for many of our residents and businesses and ensuring visitors' ongoing safety remains a priority.
"The city council and our partners all want to ensure Lincoln is a safe and inviting place to work and shop as businesses across the city begin reopening their doors."
Sarah Loftus, Chief Executive at Lincoln BIG added: "It has been a difficult time for retailers across the whole of the city and we hope this next stage in the relaxation of restrictions brings the return to normality a safe step closer for many."
Charlotte Goy, Chief Executive Visit Lincoln said: "Over the last year we have seen the business community unite across the city, and it's important that we keep working together on the recovery of Lincoln.
"We all have a role to play in reopening Lincoln and attracting people back, and so much more can be achieved by working together."
Inspector Claire Hime of Lincolnshire Police said: "We are pleased to be working in partnership with colleagues from across Lincoln to deliver the safe reopening of the city centre.
"It is essential that we come out of lockdown at the right pace with the right measures in place to ensure the safety of all those who visit, live and work in the city."
A direct link to the recovery document created by the group can be found here.
Subject to government announcements, city centre reopening will begin from 12 April.