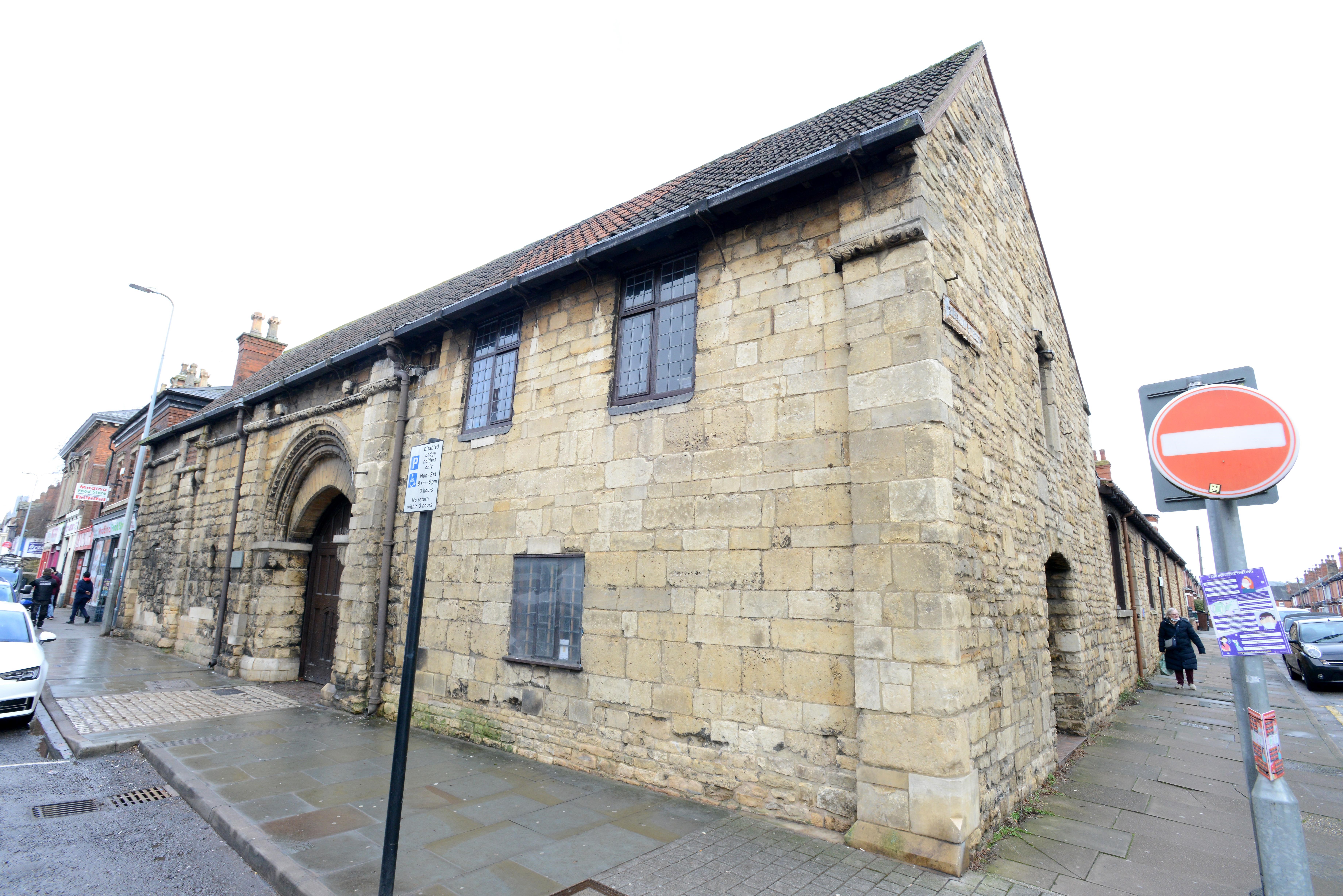 City of Lincoln Council's St Mary's Guildhall has been awarded a total of £249,621 from Historic England's High Street Heritage Action Zone (HSHAZ) scheme.
This grant funding from the scheme has so far seen emergency structural works completed, alongside an options appraisal, with further works scheduled for later this year.
St Mary's Guildhall is a council-owned Scheduled Monument currently at risk. The results of initial reports conducted in 2020 highlighted the extent of structural and other works required, some needed as a matter of urgency.
The remaining grant funding will be used to carry out these capital works within the HSHAZ programme as an opportunity to ensure the building is structurally secure and enhance the chances of future sustainable use for the building coming into place by 2024.
The second phase of works over the next two years will include:
Feasibility works including business plan, community engagement plan and governance review
Full re-roofing of the Norman House from the Schedule including scaffold costs, monitoring and east gable drain and flashing
Works to the lead gutters on the north side, timber repairs and a conservative allowance for the handmade peg tiles including the quarterly monitoring of the elevation for a 2-year period
Restructuring roof of Northern Range
Reinstatement of windows in Norman House
The emergency works conducted in phase one were prioritised for urgent structural intervention to prevent further subsidence and water ingress.
The initial Visual Structural Appraisal was led by CARE registered engineer Wright Consulting with input from RICS registered building surveyor David Watt from Hutton and Rostron.
The survey identified that beyond emergency interventions, a fuller scope of works to bring the building back into structurally sound condition and bring the building into good working order.
Cllr Neil Murray, Portfolio Holder for Economic Growth and Historic Environment Advocate at City of Lincoln Council said: "I am pleased these vital works can go ahead to help bring St Mary's Guildhall back to its former glory.
"The city's heritage is a key part of its identity and supports the investment and attraction to the city.
"This scheme aims to maintain, protect and restore historic buildings such as St Mary's Guildhall and I look forward to seeing this work progress."
David Walsh, Principal Advisor at Historic England added: "We are very pleased to be able to provide support to the City of Lincoln Council to safeguard this exceptional building in the lower High Street, and enable it to play a greater role in the life of the community."