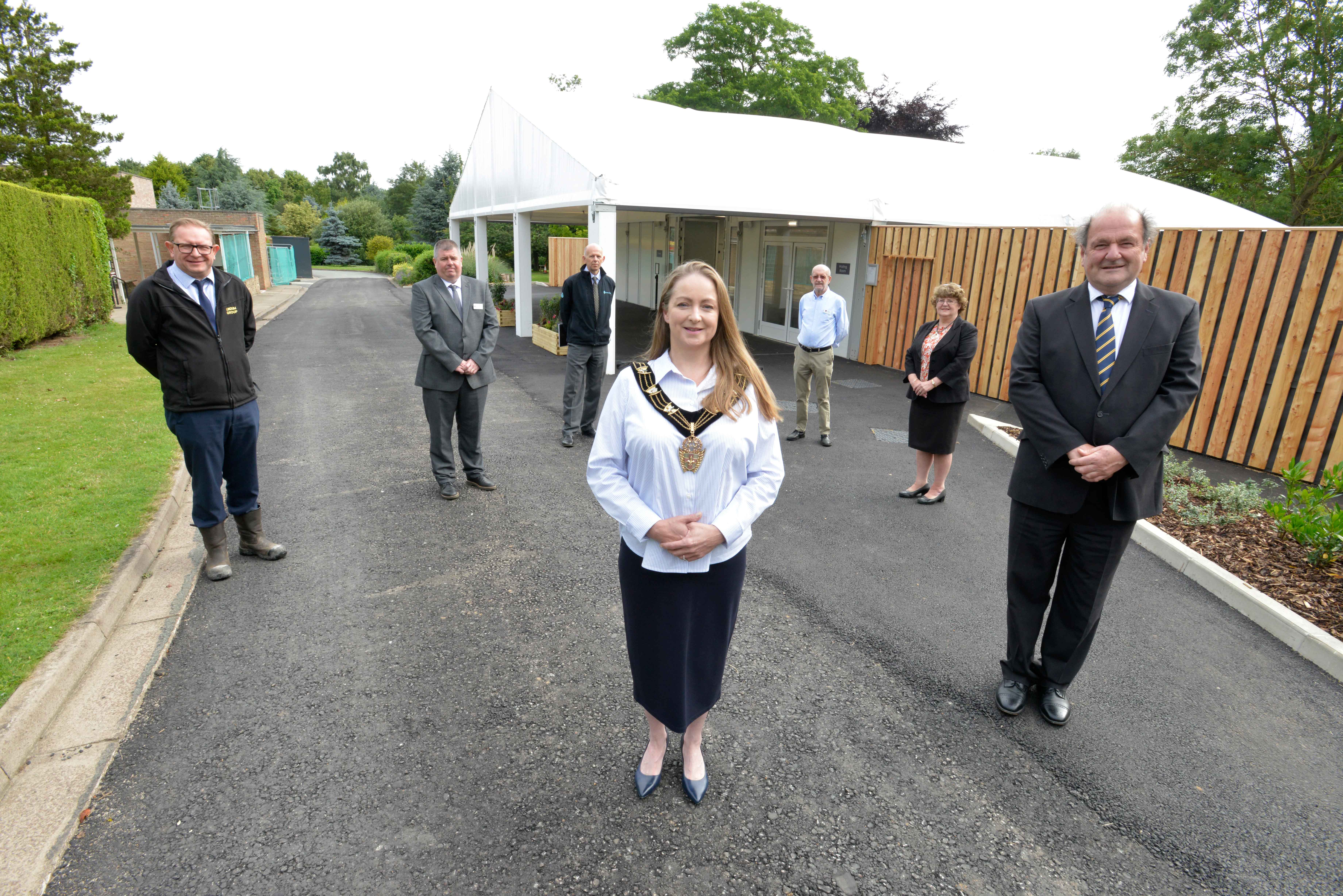 The first phase of City of Lincoln Council's Lincoln Crematorium refurbishment is now complete, with the second chapel now open.
Works to refurbish Lincoln Crematorium began in April 2021, and have so far seen a second chapel built, which will be used to carry out services during the construction works, as well as after the works are completed to enable more services to be offered.
Alongside the second chapel, when the refurbishment is complete, it will include:
An upgrade to the back of house areas of the main Crematorium building, including the crematory and committal areas, and the inclusion of two new cremators
New car parking
Maria Clayton, Capital Projects Manager for Major Developments at City of Lincoln Council said: "We are pleased to announce the first phase of works at Lincoln Crematorium are now complete, with the second chapel now open for funeral services."
Contractors Lindum will now commence building works inside the main chapel to enable the installation of the new cremators and associated plant to be installed.
Construction of a new 85 space car park on the existing overspill car park are also progressing well and are due to be complete by Autumn 2021.
David Chambers, Lindum Group chairman said: "Handover of this new second chapel will pave the way for us to start work on the upgrade of the existing facilities, which involves making modifications to accommodate two new cremators as well as improvements to public and staff areas.
"To ensure we didn't disturb the funeral services taking place over the last few months, we altered our traditional shift patterns. We had operatives coming on shift in the afternoon once all the services were over and they would be on site until around 9pm. This allowed us to carry out any noisy activities in the most sensitive way possible.
"We will continue with this during the next phase of works, which is expected to take until October."
Cllr Bob Bushell Portfolio Holder for Remarkable Place at City of Lincoln Council added: "These works are important to ensure we can continue to deliver a high-quality service, in an attractive environment where people can say goodbye to their loved ones.
"The second chapel is a great addition to the site and I am pleased to see these works progressing."
The construction works are taking place from 4pm to 10pm Monday to Thursday and all-day Friday, Saturday and Sunday which will significantly minimise disruption to normal services.
For further information, call the bereavement services team on 01522 873646 or Michael Hurtley in City of Lincoln Council's Major Developments Team on 01522 873343.
We would like to thank families and visitors to the crematorium for their understanding and patience whilst we carry out these important works.