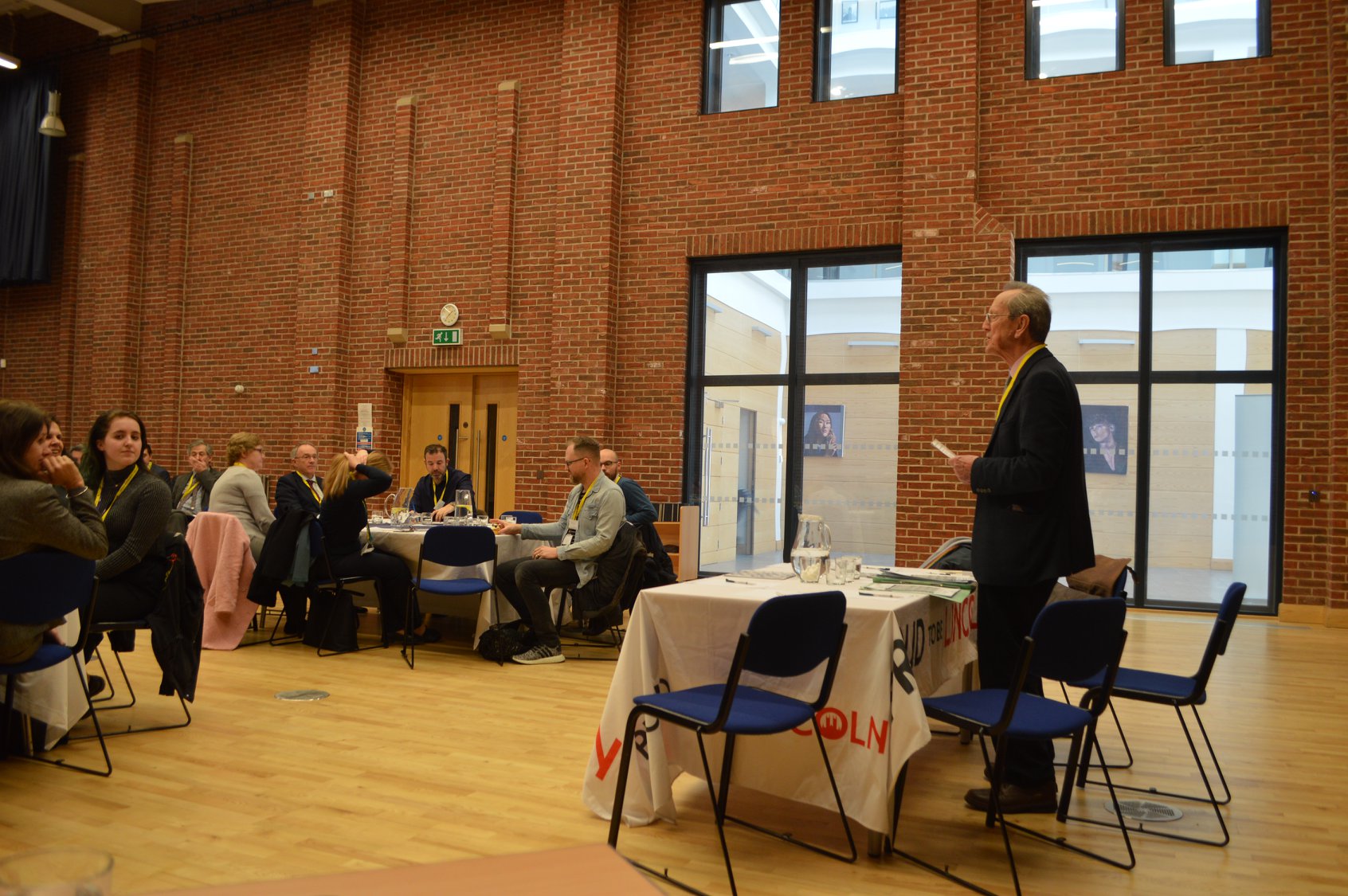 City of Lincoln Council has accredited 70 organisations to its Lincoln Social Responsibility Charter.
The charter, launched in October 2018, gives recognition to local organisations that go above and beyond to support their employees and the local community.
Through undertaking a range of socially responsible activities, employers can expect to reap rewards for their organisation such as:
Increased staff retention
Reduced recruitment costs
A more productive workforce
Better brand recognition
Improved business reputation
Increase in profits
Customer loyalty
Recognition as an ethical employer
The charter has already welcomed a mix of small, medium and large employers in Lincoln. These include:
1st Class Fitness Lincoln North LTD t/a Curves
3SDL
Acts Trust
APIS Solutions
Barbon Insurance Group Ltd
Beneficial Trust & Will Co Ltd
Brewin Dolphin
Carrington Communications
Children's Links
City of Lincoln Council
Comprehensive Fire and Security Solutions Ltd
Dale and Co Solicitors
Deliverance Escape Rooms Limited
Delta Simons
Distract Ltd
Dynex Semiconductor Limited
Edan Lincs
Epix Media Ltd
Gelder Group
Globe Consultants Limited
Hunter Global Recruitment Ltd
IEMA
J & S Plumbing and Heating
jch: investment management
JW Ruddock & Sons Ltd
Kinetic Estate Agents
LAGAT College
Leap Ltd
Lincoln & Lindsey Blind Society
Lincoln Area Dial a Ride and Shop Mobility
Lincoln Civic Trust Ltd
Lincoln Community Development Worker Project (T/A developmentplus)
Lincoln Digs
Lincoln Minster School
Lincoln Security
Lincolnshire Action Trust
Lincolnshire Co-op
Lincolnshire Credit Union
Lincolnshire Partnership NHS Foundation Trust
Lindum Group
Linwave Technology Limited
Obam Stairlifts Ltd
Optima
Purple Robot Marketing & Design
Qaurus Ltd
Quality Solicitors Burton & Co
RG Carter Building Ltd
Ringrose Law
Running Imp Ltd
Saul Fairholm Chartered Accountants
Selenity
Serco
Siemens
Specialist Education Support Network
St Barnabas Hospice
St Marks Shopping Centre
Starglaze Windows & Conservatories Limited
Static Security Services Ltd
Streets Heaver Computer Systems Ltd
The EBP
The Lincoln College Group
The Lounge Hair and Beauty
The Network
Tom's Hair, beauty & Barbers
TRS Design Agency Limited
University of Lincoln
Visual Print & Design Ltd
Voluntary Centre Services
Wise Software (UK) Ltd
Wright Vigar
Cllr Ric Metcalfe, Leader of City of Lincoln Council, said: "We are delighted to accredit 70 organisations to the Lincoln Social Responsibility Charter.
"We have seen the charter go from strength to strength since its launch in 2018 and we look forward to more organisations gaining recognition for the great activities they are undertaking to support their employees and the local community."
Sign up to the charter is free of charge, with all accredited organisations receiving a personalised version of the charter endorsed by the Mayor of Lincoln, a promotional window sticker and a logo for use on marketing material.
The council also widely promotes accredited organisations through a range of channels.
To sign up to the Lincoln Social Responsibility Charter, visit www.lincoln.gov.uk/socialresponsibility
*Number of accredited organisations correct as of February 13, 2020.