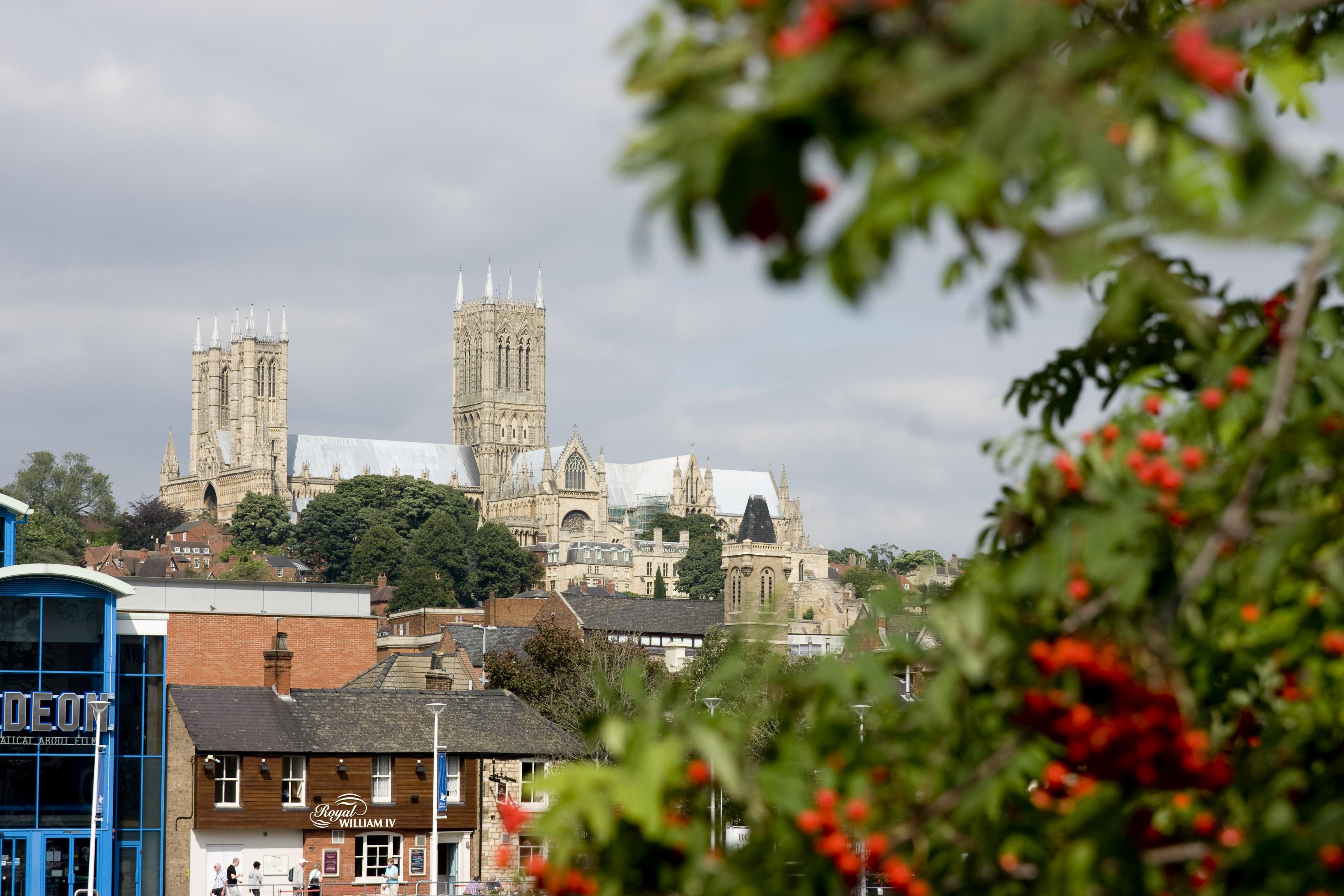 City of Lincoln Council's Executive will review the authority's Environmental Policy later this month.
At Executive on 20 September, members will review the city council's goals set to protect and improve the environment, outlining its commitments as part of its Vision 2025 priorities.
This follows approval from the city council's Policy Scrutiny Committee, which considered the revised policy in August 2021.
In January 2020, the council's Executive approved a Lincoln Zero Carbon report, recommending that the council adopted an Environment Policy.
This follows a Full Council decision made in July 2019, which saw the council declare a climate and environmental emergency, which highlighted a commitment from the council to take action to deliver carbon reductions to reduce its own carbon emissions and work with the Lincoln Climate Commission to reduce Lincoln's citywide carbon emissions.
An initial Environmental Policy was published in March 2020, which has now been amended to further demonstrate the council's commitment to deliver the actions outlined in the Climate and
Environmental Emergency Declaration as well as its commitment to be a single use plastic free council.
These actions include:
Work with partners on a city-wide programme to make Lincoln a zero-carbon city and reduce our own emissions of greenhouse gas
We have developed a Lincoln Roadmap to Zero Carbon Lincoln
We have carried out a community survey on Climate Action
We are involved with workshops and events in September – November to consult on Climate Action in the city:-

Webinars from the 20 -23 September on energy efficiency, sustainable transport, community led climate action and low carbon homes.
Zero Carbon Tour event on 27 September, 11am-2pm at the University of Lincoln Isaac Newton Building. The #ZeroCarbonTour is headed to Lincoln as we make our way through the UK to COP26 in Glasgow in November, sharing the net zero message with the business community. We're accelerating the UN-backed Race to Zero as part of the UK's #TogetherForOurPlanet campaign.
Net Zero Carbon Essentials Virtual Workshop for businesses on the 14 October, 9:30am-12:30pm: We are also hosting a three-hour Net Zero Carbon Essentials Workshop for those who want to take a deeper dive into understanding how to set a credible net zero target for your business.
University of Lincoln Climate Action Week during the first week of COP26 (1-5 November) Activities taking place across all three campuses, with an exhibition, environment fayre and much more planned.

We will produce 'Lincoln 2030 A Climate Action Plan by the end of 2021
Anticipate the effects of climate change and adapt our services to protect the city
We are preparing a Local Climate Impacts Profile due to be published in October 2021
Protect and, where possible, enhance the quality, extent and accessibility of Lincoln's open space, trees and natural environment for people and wildlife.
We are delivering a range of rewilding schemes across the city and have 48 Local Wildlife Sites and 2 green flag awards
Contribute to the creation of a sustainable, built environment through Central Lincolnshire Local Plan Policies and its implementation of adopted Local Plan Policy through the Council as the local Planning Authority
We have worked with our neighbouring Local Authorities in Central Lincolnshire to develop ambitious Local Plan policies, currently out for consultation
Wherever possible take steps to improve the environmental performance of residential and commercial, Council owned properties
We have refreshed our Environmental Management System and since our new 18/19 baseline year have achieved a 24% reduction in greenhouse gas emissions and aim to be carbon neutral by 2030
Encourage and adopt the appropriate generation and use of renewables and low carbon energy
We have a range of solar PV arrays on various council buildings delivering 470 Megawatts hours of electricity
Last year, the council established an environmental management system (EMS), which was independently accredited in September 2020 by Investors in the Environment and achieved a silver award.
The EMS is a systematic approach that enables organisations to work towards achieving environmental improvements over the short, medium and long term. An Environmental Policy is a minimum requirement to achieve accreditation for any EMS and should be reviewed on an annual or biennial basis.
This year's review highlighted:
We have made considerable progress to reduce our Environmental impact since the policy was adopted in March 2020
We need to ensure that our contracts to supply goods and deliver council services will contribute to Lincoln's net zero carbon target
Cllr Bob Bushell, Portfolio Holder for Addressing the Challenge of Climate Change, said: "As a local authority, it is our job to lead by example, supporting, enabling and empowering the local community to implement ways to reduce their own impact on the environment.
"In updating our Environmental Policy internally and demonstrating our commitment to delivering actions outlined in the Climate and Environmental Emergency Declaration, we can contribute to the climate change agenda."