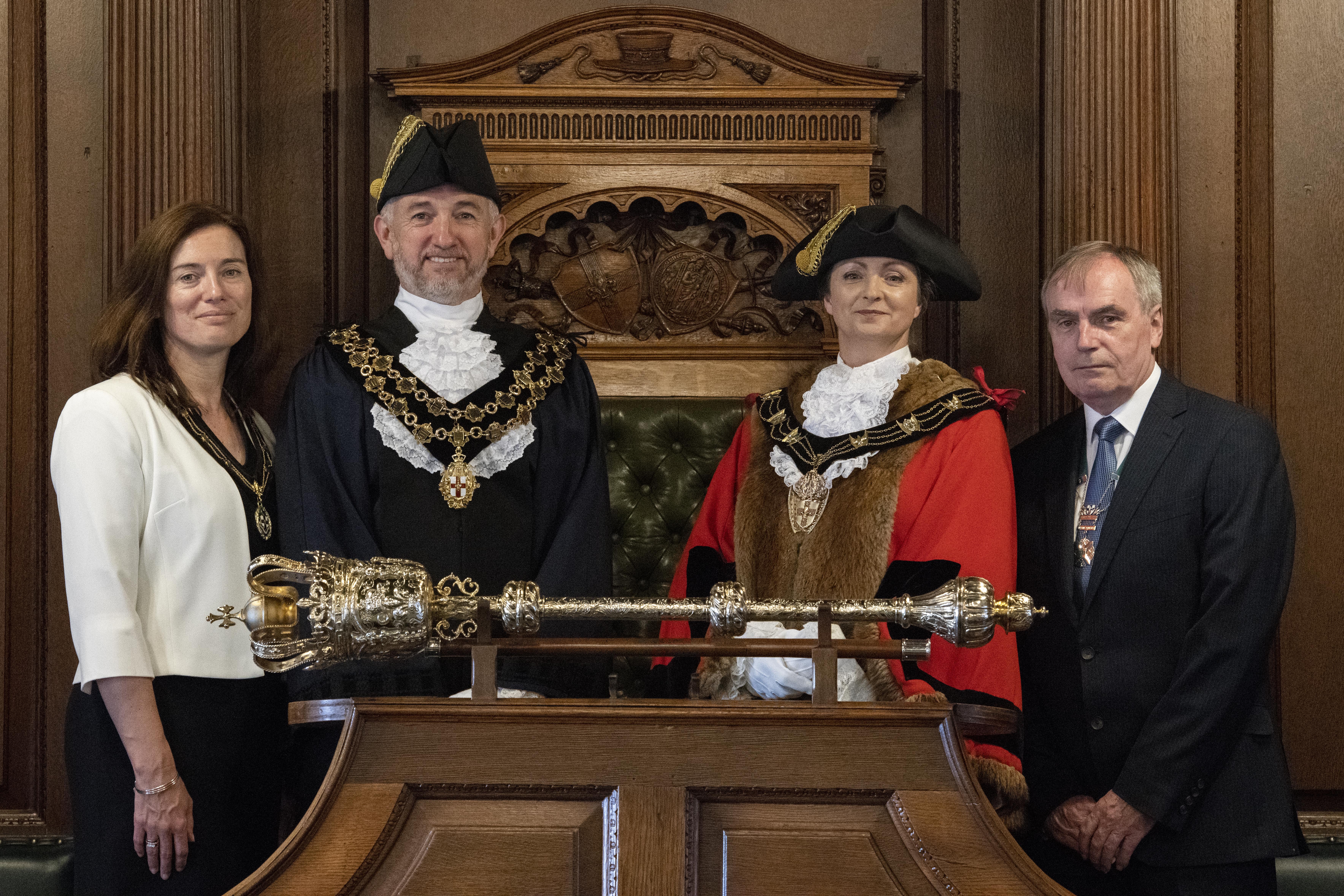 A Christmas message from the Right Worshipful the Mayor of Lincoln, Cllr Jackie Kirk.
"We celebrate Christmas as the official date of the Birth of Christ in Bethlehem, Christmas is a time for giving and a celebration of Love.
"Our love for each other is seen in the kindness we show to our family, friends, neighbours, work colleagues, local businesses, shop owners, our beloved pets and even strangers.
"This love reveals itself through gifts, decorations, parties, charitable acts, and all sorts of celebrations, that we share together over the months and the weeks leading up to Christmas Day.
"Show your love by taking precautions to protect not only yourselves, but also to your relatives, neighbours, friends, the people we know and the vulnerable people that we encounter, that silently surround us.
"Naturally, our thoughts and prayers are with those currently suffering and their loved ones who will be so anxious at this time.
"We pray for a speedy recovery of the sick and comfort for their families. We pray for protection, and a swift end across the continents to this the worst health crisis we've seen for over a century. We pray for those facing financial uncertainty and hope for better times ahead.
"As the Right Worshipful the Mayor of Lincoln, I would like to wish you all a wonderful, safe Christmas and Festive Holiday Season, with best wishes for a better, kinder, safer, healthier, and prosperous 2022."