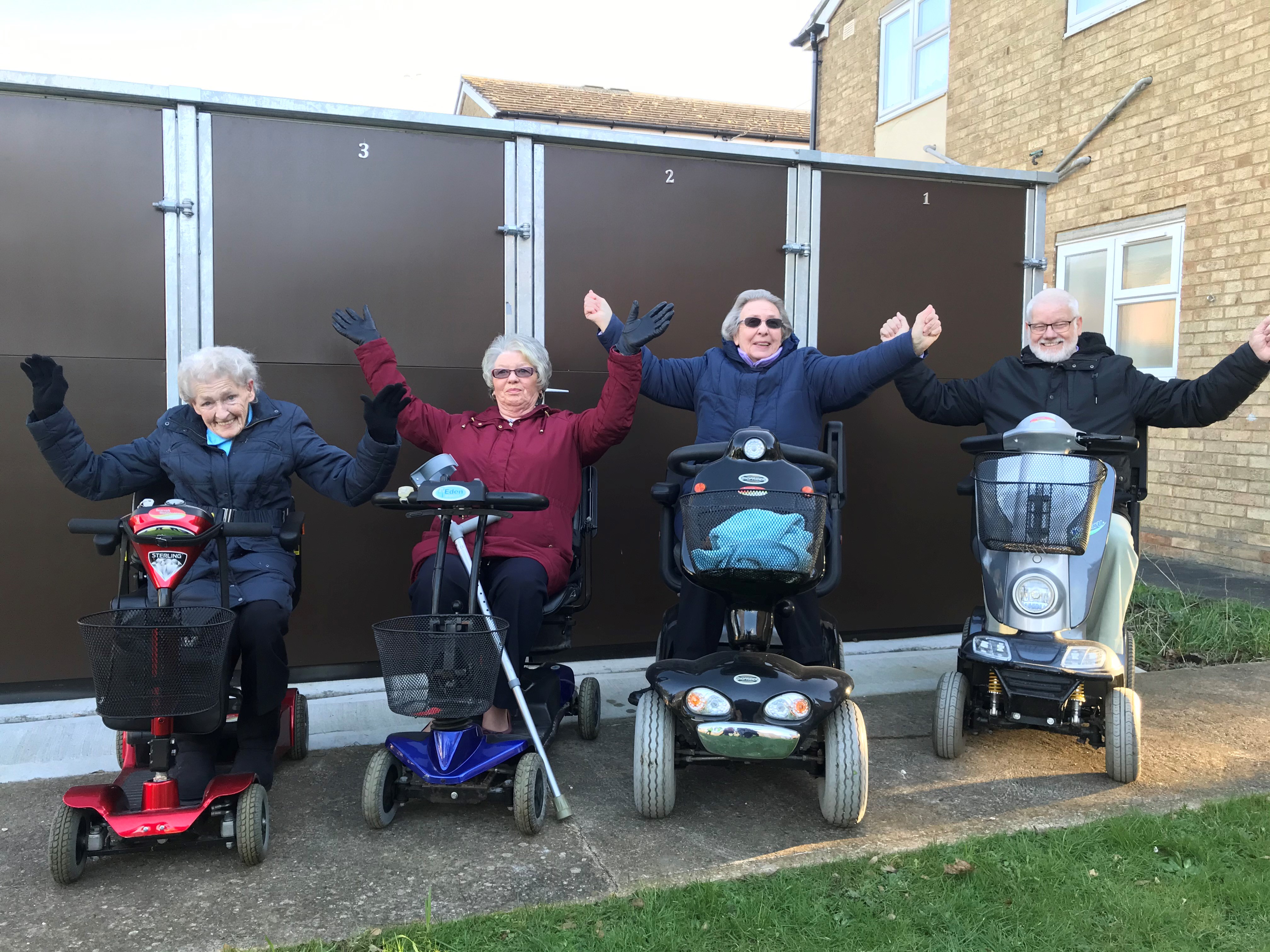 City of Lincoln Council has introduced new scooter pods for residents in Birchwood.
Welcomed by the community, 18 dedicated scooter pods have now been installed at Broomhill Court.
In recent years, the number of residents with scooters in the area has risen, creating a need for storage and charging facilities.
Previously, residents had to charge their scooters in communal hallways or leave them outside, which led to safety and security concerns.
Recognising the changing needs of residents, the council made the decision to introduce the new scooter pods.

Each pod is lockable, has lighting and a charging point.
Dave Vance from City of Lincoln Council Investment Team said:
"We worked with our contractors, Kier Services, to install 18 Scooter Pods around Broomhill Court.
"There was lots of planning involved to get the project right and made sure it met the needs of residents.
"The work also involved resurfacing paths to make sure the pods had suitable links to the main pavement."
Cllr Donald Nannestad, Portfolio Holder for Quality Housing at City of Lincoln Council added:
"This is a fantastic addition to the community and highlights our commitment to meeting the needs of our residents across all tenures in the city.
"The new pods have been a welcome addition to the community."