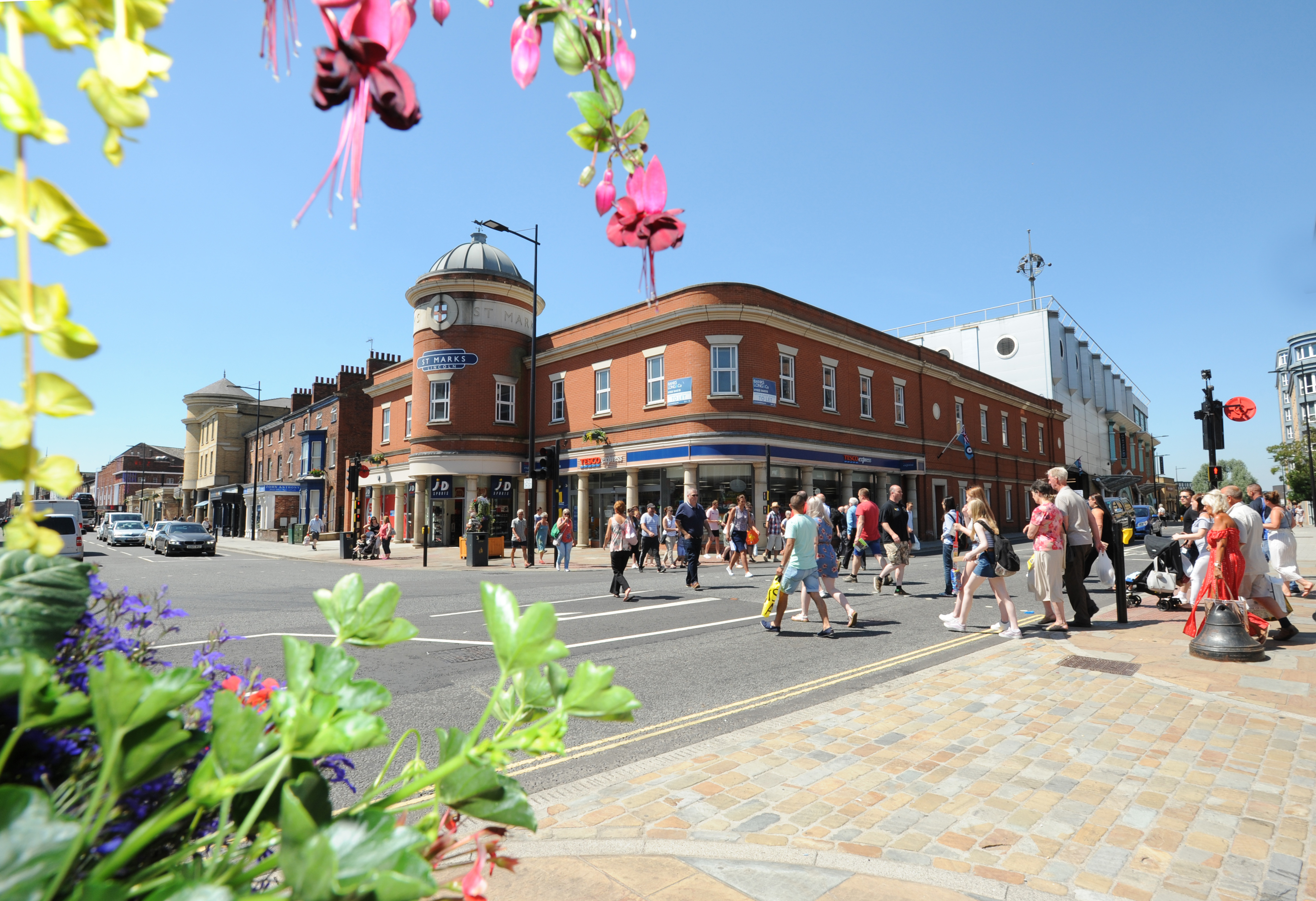 City of Lincoln Council has extended its deadline for its Town Deal survey to give more people in the city the opportunity to have their say on how they'd spend a share of £3.6 billion.
Lincoln is one of 101 towns identified through the Government Town Deal programme to be invited to submit a Town Investment Plan and funding bid submission for up to £25 million over the next five years.
The Investment Plan is currently being developed with local partners through a multi-agency Town Deal Board for submission to government later this spring.
So far, more than 200 businesses, communities and people in the city have had their say on how they would spend the money.
The objective of the fund is to drive the economic regeneration of towns to deliver long term economic and productivity growth through urban regeneration, planning and land use, skills and enterprise infrastructure and connectivity.
Communities, businesses and local leaders are involved in drawing up plans to transform the city's economic growth prospects. In Lincoln there is an emerging focus on improved transport, digital connectivity, and skills.
There are three broad themes for investment:
Connectivity (this includes transport infrastructure and services as well as digital – broadband and mobile)
Skills and Enterprise Infrastructure
Urban Regeneration (this is about physical projects involving building work)
Responses to the survey so far have indicated local residents and businesses are interested in developing connectivity, including transport and digital in the city.
Some 93 of the 171 respondents also believed a top priority for the city is positioning Lincoln as a 'Living Lab' – a place where businesses can work with people and public sector partners to co-create, develop and pilot products and services which will improve quality of life.
Around 118 people also stated investment in sustainable transport infrastructure such as cycling, walking, bus priority routes and mobile hubs are of importance.
Highlights from findings so far also include respondents believing there should be a focus on the development of opportunities for the creation of new businesses in the city, and that actions should be taken to strengthen the viability of the retail and leisure offer in the city centre.
Professor Mary Stuart CBE, Vice Chancellor of the University of Lincoln and Chair of the Town Deal Board said: "This is an excellent opportunity for the city to further develop.
"As a multi-agency board, we will oversee the development of this plan and hope to produce the final Town Investment Plan no later than summer 2020.
"I look forward to working with the board to help bring investment to the city."
Member of the board Councillor Ric Metcalfe, Leader of City of Lincoln Council said: "Responses so far have been very helpful in determining what businesses and communities in the city feel is important.
"Together, we will develop the case to secure this cash injection into the city that will allows us to continue building thriving communities, increase business competitiveness and deliver a rich and varied cultural experience.
"With partners we have developed a strong and ambitious vision for Lincoln and this funding will help accelerate delivery of it."
To have your say on the Towns Fund, and how the money should be spent, fill in the following questionnaire (www.lincoln.gov.uk/towndealsurvey). The deadline for this closes at noon on 23 March.