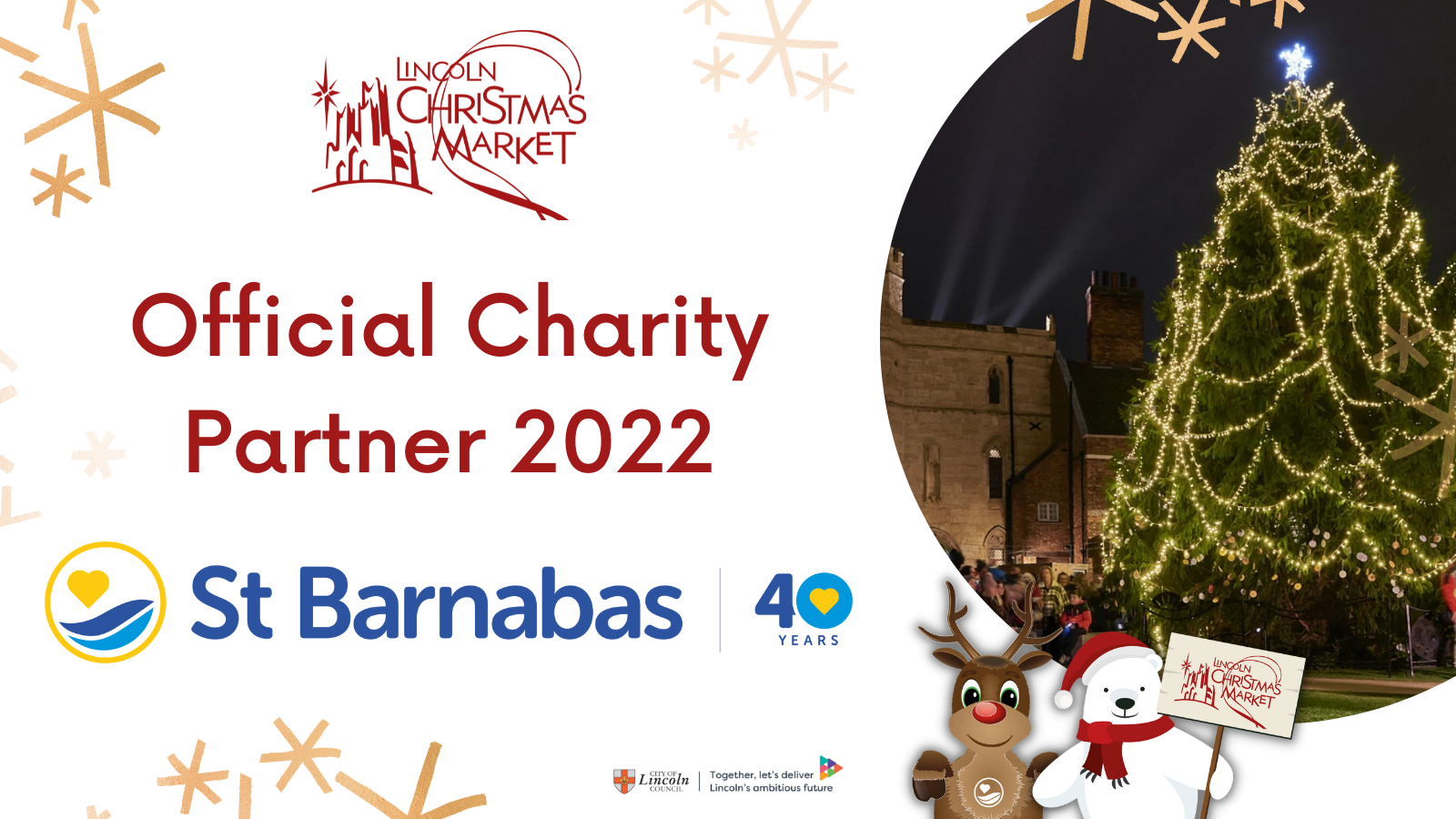 City of Lincoln Council are delighted to announce St Barnabas has been selected as the Lincoln Christmas Market's very first Charity Partner.
Both organisations are celebrating their 40th anniversary this year and have been highly regarded and much loved by the local communities for all those years.
Taking place from Thursday 1 to Sunday 4 December in the beautiful and historic Bailgate area, the Lincoln Christmas Market welcomes hundreds of thousands visitors every year and is one of the most loved events in Lincolnshire.
St Barnabas will be in attendance, occupying a traditional wooden cabin by the Lincoln Cathedral where the charity will have their annual Tree of Life on full display.
The Tree of Life is part of the Hospice's Light Up a Life campaign, which sees families and friends join together to remember loved ones they have lost.
The Hospice is celebrating its 40th anniversary this year and help over 12,000 people across Lincolnshire each year by providing free, compassionate, dignified palliative and end-of-life care, as well as wellbeing services such as bereavement support, counselling, and welfare and benefits advice.
Cllr Neil Murray, Portfolio Holder for Inclusive Economic Growth at City of Lincoln Council added: "It is an incredible special year for us at the Lincoln Christmas Market and we are proud to welcome St Barnabas as our first Christmas Market Charity Partner as we both celebrate 40 years.
"Lincoln Christmas Market started with just 11 stalls and is now a very well recognised event not only across the county but the country.
"To celebrate 40 years, we have a host of new elements to the market, including a new stage area, a special opening ceremony at Noon on the first day of the market and of course, our first charity partnership.
"I look forward to welcoming visitors to what we hope will be the best Christmas market yet."
Veronica McBain, Head of Fundraising and Lottery at St Barnabas says: "It is serendipitous that both St Barnabas and the Lincoln Christmas Market are celebrating a 40th anniversary this year.
"We sincerely thank the City of Lincoln Council for choosing us, it means the world to us to have the support of the Council and local communities. We look forward to an extra special Christmas Market and hope to see many of our supporters there."
Every year, St Barnabas Hospice supports over 12,000 people across Lincolnshire access dignified, compassionate palliative and end-of-life care. To find out more visit: https://stbarnabashospice.co.uk/