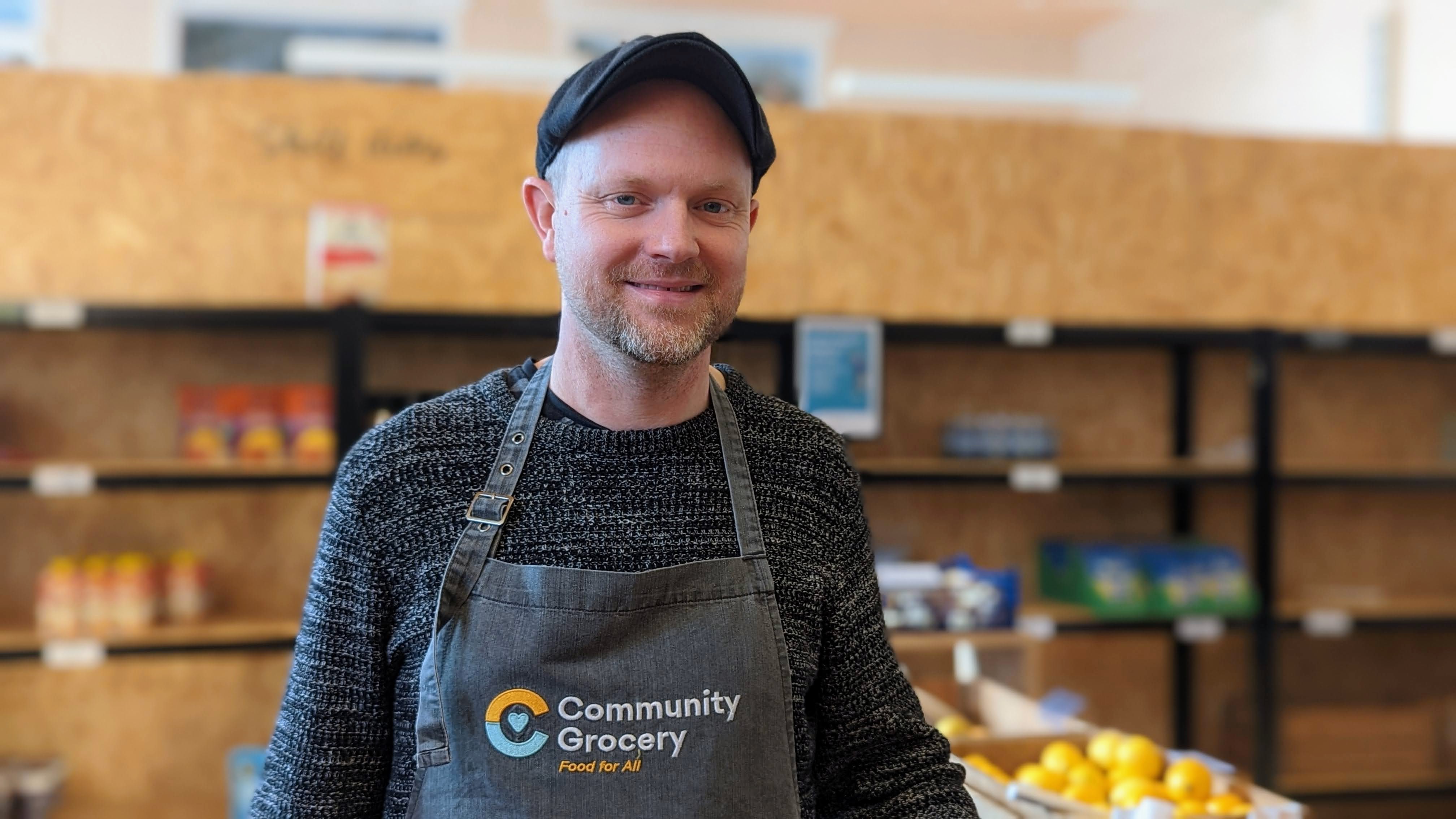 Lincoln Community Grocery, supported by the Government's Be Lincoln, Town Deal and in partnership with the Message Trust, will re-locate to a permanent premises in January after a successful 1st year.
Wednesday 5 October marked the 1st anniversary for the Store of Stories project, with the shop first opening at Central Methodist Church on Lincoln High Street in 2021.
Store of Stories, which will relocate to Beaumont Manor, provides low cost, locally supplied surplus or waste food that would otherwise go to landfill to Lincoln residents, with the aim to improve mental health and people's budgets.
Central Methodist Church offered its building as the pilot venue for the grocery, which has also aimed to address issues of food poverty and support communities by delivering free courses to improve mental health and skill-sets.
While the Central Methodist Church has provided a home for the last year, renovation on the Grade II listed building Beaumont Manor has now begun, thanks to £226,000 funding from the Lincoln Town Deal.
This funding forms part of the Be Lincoln Town Deal, which has seen £19 million awarded to the city to drive economic regeneration and deliver long-term economic and productivity growth.
The Town Deal also aims to address food poverty issues, supporting clean growth through the harnessing of 'waste' food and helping local people build resilience. The Store of Stories project was created to also increase collaboration with public, private and community sectors and providing opportunities for volunteering in the social economy.
The Towns Fund will support 101 places across England to develop Town Deal proposals, to drive economic regeneration and deliver long-term economic and productivity growth.
Simon Hawking, Chief Executive of Acts Trust said: "Every product in the store has a story to tell, whether that's produce that would have gone to waste or items that were surplus to a previous supplier.
"Lincoln Community Grocery goes beyond food. People are looking for smarter and greener ways to shop while saving money, the grocery provides that service. We also offer free courses based around cooking, life skills and financial budgeting to support the local community and wellbeing of local residents."
Liam Scully, Chair of the Be Lincoln Town Deal Board added: "The Towns Fund will help contribute to Lincoln's cultural and retail offer, while developing local community facilities.
"The Store of Stories provides volunteering opportunities and free courses to members of the public, to strengthen skills amongst the community. We're delighted to support the celebration of the project's achievements and longevity."
For more updates and information regarding the Town Deal projects, please visit Towns Fund Projects – City of Lincoln Council