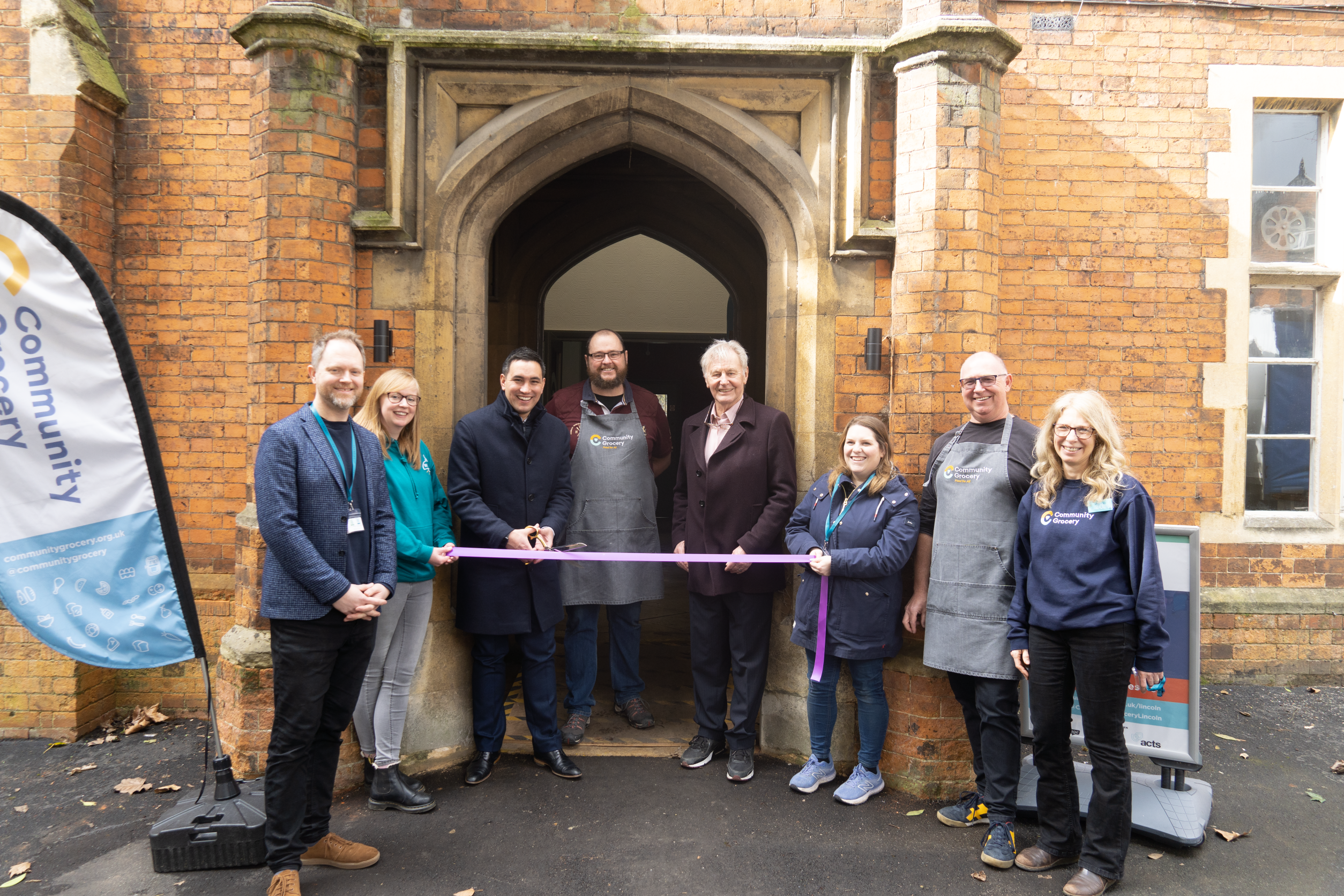 Members of the Be Lincoln Town Deal Board, along with members of the community and Acts Trust staff, gathered to officially open the newly located Lincoln Community Grocery Store.
With funding from the Government's Be Lincoln Town Deal, Beaumont Manor has undergone a total makeover and is now open to the public as Lincoln Community Grocery Store.
Internal renovations at Beaumont Manor have created a new grocery store and members' cafe, a new disability toilet and improved access.
The building has also installed upgraded lighting and heating systems with complete redecoration throughout to create a warm and welcoming environment for its visitors.
On 13 March, Beaumont Manor hosted the official launch event for the project, with Chair of the Be Lincoln Town Deal Board, Liam Scully and CEO of Acts Trust Simon Hawking, speaking at the event about the project's growth and success.
Since 2021, Acts Trust in partnership with The Message Trust, has set up and run the Lincoln Community Grocery Store, which helps address food poverty, food wastage and supports health issues within the city. Providing affordable food to families who would otherwise go hungry, the store provides low cost, locally supplied waste and surplus food and other essential items, with members paying just £4 per visit, saving on average £20 - £25 per shop.
Grocery members also have access to a programme of advice, support, and training for a variety of topics such as budgeting, cooking and life skills.
Lincoln Community Grocery will continue to be funded and run by The Message Trust in partnership with Acts Trust, but the move would have not been possible without £226,000 funding from the Be Lincoln Towns Deal, with further investment from Investors in Lincoln, Benefact Trust and Acts Trust. The work has been completed by Gelder Group.
Sam Hawthorne, Director of Enterprise at The Message Trust said:
"We're delighted to have been able to move Lincoln Community Grocery into the heart of the city and its new home in Beaumont Manor. This move means that we're able to help more local families who would otherwise go hungry put food on their tables, as well as offer our members wrap-around support too."
Simon Hawking, Chief Executive of Acts Trust said:
"We are thrilled with the renovation of this lovely heritage building in the heart of the city. This will be a building for local people. We are passionate about empowering people to end poverty and Lincoln Community Grocery along with our Restore Programme of courses will help us in this mission. We are grateful to the Towns Deal and all the match funders for helping us to realise this dream."
Liam Scully, Chair of the Be Lincoln Town Deal Board added:
"It was an honour to cut the ribbon at the re-opening of Beaumont Manor. I'm very pleased to witness the building be repurposed and provide such a significant benefit to the Lincoln community."