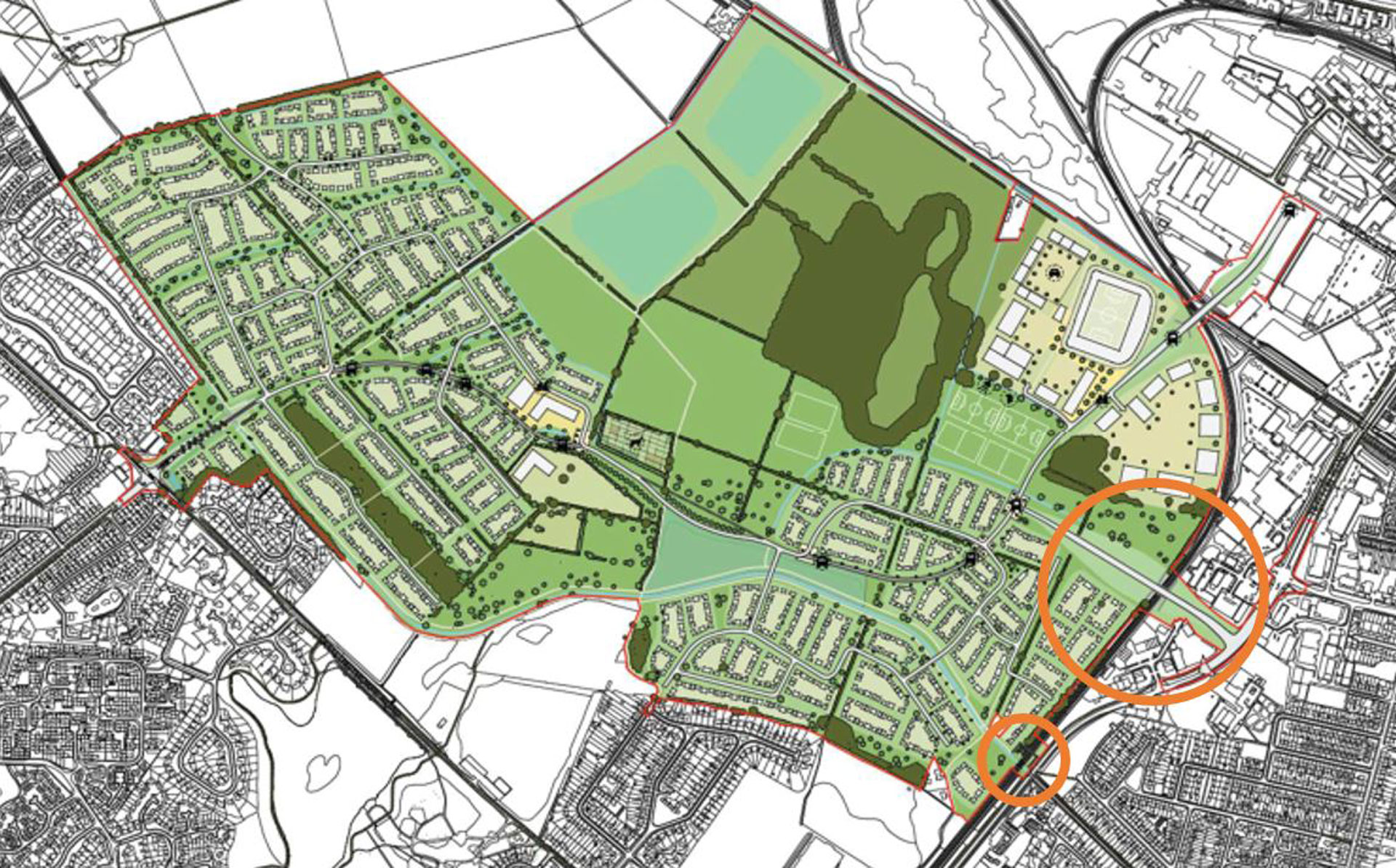 City of Lincoln Council's Executive will discuss progress on the Western Growth Corridor [WGC] project, including plans to start work on the design stage of a new bridge.
At the meeting on 5 June, members will discuss proposals to proceed with the first stage of design work, in respect of the proposed bridges and access road, which will form the eastern access point into the WGC site from Tritton Road.
In January 2022, outline planning consent was granted for the overall WGC development, which is jointly owned by City of Lincoln Council and Lindum Western Growth Corridor Ltd, with detailed consent for the two access points into the site at Skellingthorpe Road to the south of the site and Tritton Road to the east of the site.
Work on the Skellingthorpe Road access point is due to start in summer this year.
The bridge design work for the Tritton Road eastern access point is proposed to be funded by the Government's Levelling Up Fund Round 2 (LUF2) grant, which was announced in January 2023 and is necessary to determine the technical and financial feasibility of the project.
A preferred contractor has now been selected, and subject to approval by Executive, work can begin on the first of three design stages.
Cllr Ric Metcalfe, Leader at City of Lincoln Council said: "Western Growth Corridor is a key priority within our overall vision for the city and the delivery arrangements which are proposed in this report will start the work required to open up the WGC development via its eastern access, creating opportunities for housing growth and contributing directly and indirectly to the economic growth of the city.
"The creation of this access will then further provide the opportunity, subject to funding, to deliver a connecting spine route to link with the Skellingthorpe Road – Southern Access.
"This will open up the full potential of the site and result in opportunities to support sustainable economic growth and promote active travel, as well as providing the opportunity to alleviate traffic concerns in that part of the city.
"I look forward to discussing this further with my colleagues on 5 June."