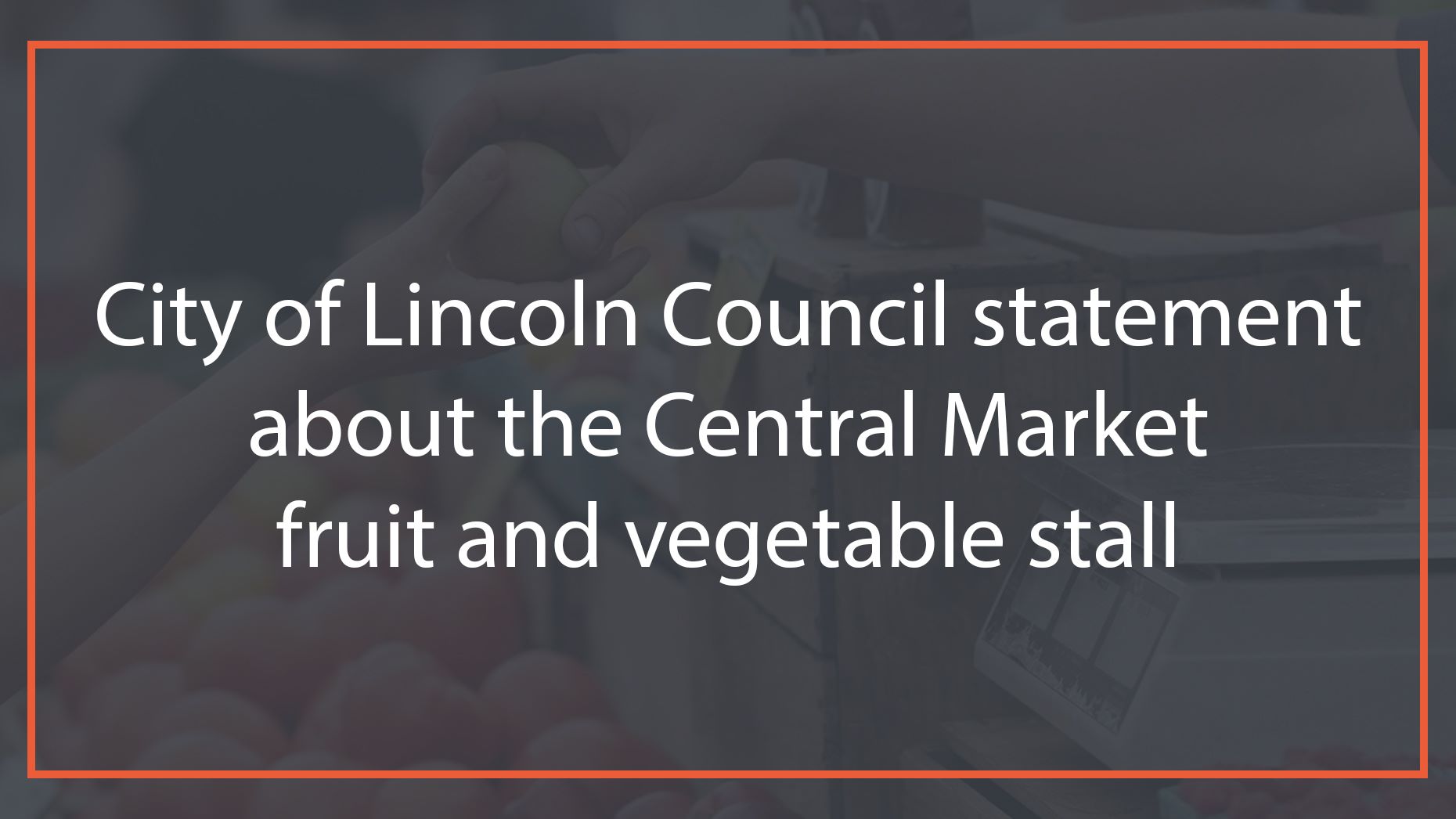 The following statement has been issued in response to the cancellation of Central Market's fruit and vegetable stall's licence to trade.
Simon Walters, Director for Communities and Environment at City of Lincoln Council, said:
"We fully understand the public reaction to our cancellation of Mr Sharpe's licence to trade in the Central Market.
"Unfortunately, due to legal constraints, we are unable to give a full, clear explanation of the reasons behind our action, other than to state that the city council expects all market traders to abide by the requirements of their licence agreement.
This document is signed by all licence holders, and by doing so, they are agreeing to the terms. There are many requirements, and they include:
The 'allotted space' for the pitch or stall is made clear so that it is fair for all traders, and the market can be run safely
There is a monthly licence fee payable in advance for any pitch or stall
Trading is to take place at specified times during 'Market Days'
The licence holder must keep the allotted space clean and tidy and clear of rubbish at all times
In any event, each Licence can be terminated on 28 days' notice without any reason, however we would only ever terminate the licence as a last resort and always work with the stallholders to resolve any issues in advance
"During discussions with the licence holder to resolve matters, the area of the stall was marked out by the Market Superintendent on the floor twice to make the 'allotted space' clear, because produce was being displayed outside the area allowed under the licence, which therefore extended the pitch area. The council cannot allow traders to extend their pitches, especially during the current public health crisis.
"A fruit and vegetable stall at our market is an important anchor trader and we are already actively seeking a suitable replacement."