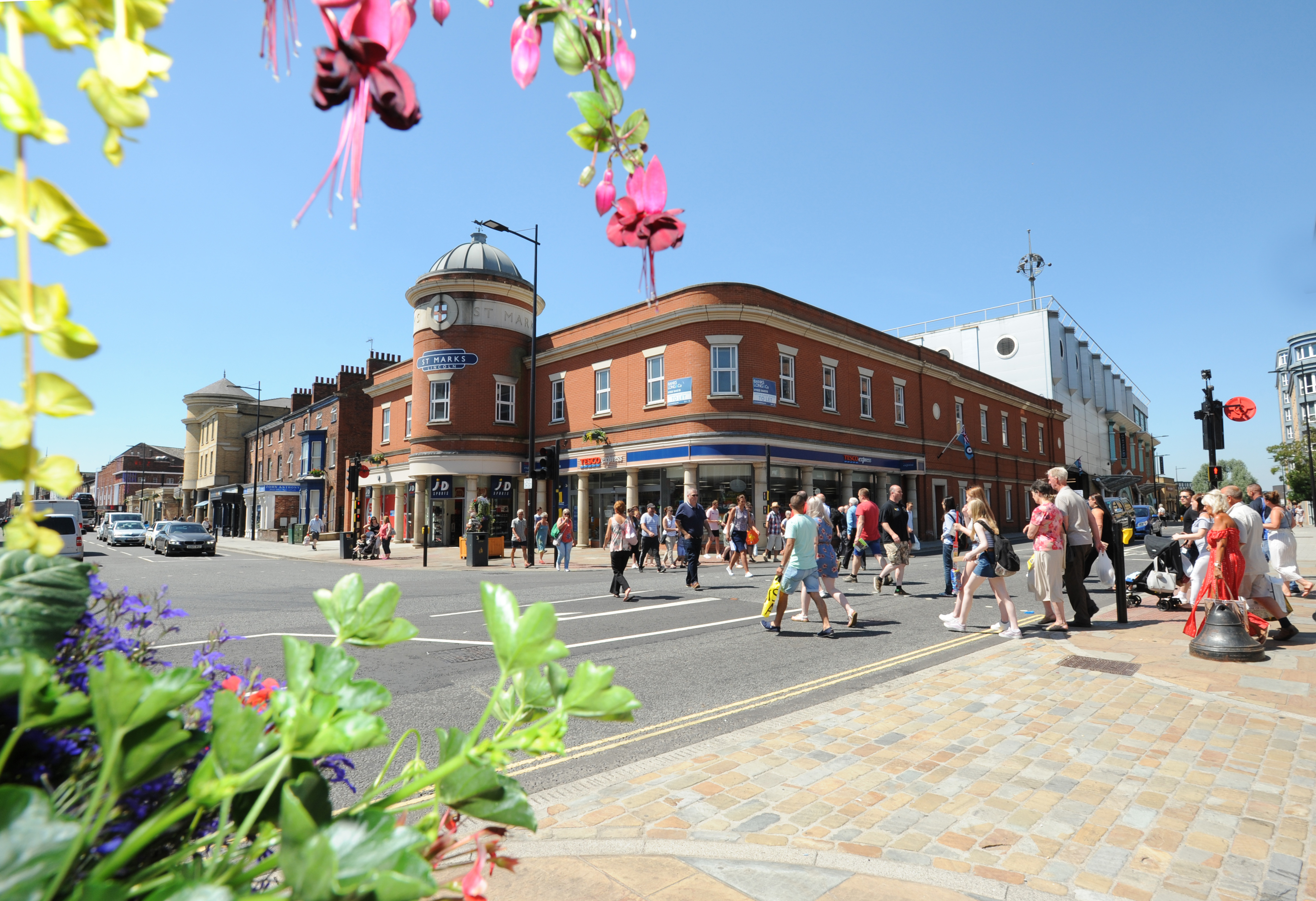 City of Lincoln Council's Executive has approved a new project for the city, aimed at reviving Lincoln's historic high street.
In partnership with Historic England, the multi-million pound High Street Heritage Action Zone project will see the city's high street rejuvenated, improving the overall feel of the city centre.
In May 2019, Historic England launched the nationwide scheme, with 69 high streets across England selected to receive a share of £95 million.
This scheme's funding includes £92 million of government funding for High Streets Heritage Action Zones and £3 million from the National Lottery Heritage Fund to support a cultural programme to engage people in the life and history of their high street.
In April 2020 the city council received the news that its bid was successful, and a formal offer of funding was made of £1.68 million.
Alongside match funding, this money will be used for the regeneration of historic buildings and the associated public realm, on or around high streets, and an associated cultural programme focussed on working with communities and local cultural organisations in developing site-specific events designed to encourage local people to engage with the heritage on their high street.
From the fund, approximately £200,000 will be used for the cultural and community engagement strands including public art, exhibitions and events and approximately £1.4 million is set out for physical interventions such as historic shop front reinstatement, public realm and masterplanning for gap sites.
The High Street Heritage Action Zone will cover Waterside South, Cornhill and the Sincil Street area of the city, as well as St Mary's Street, and along the high street to Sibthorp Street.
Simon Walters, Director for Communities and Environment at City of Lincoln Council said: "The High Street Heritage Action Zone Fund is an initiative to create economic growth and improve quality of life in places.
"Working with Historic England, local people and partners we want to help breathe new life into old places that are rich in heritage and full of promise.
Cllr Neil Murray, Portfolio Holder for Economic Growth and Historic Environment Advocate added: "The HSHAZ project will deliver much needed direct financial resource into heritage led regeneration schemes in the centre of Lincoln and will act as a catalyst for further private investment in the defined area and beyond.
"This project will have a direct and positive impact on the local community that live, work and shop in this part of the city, and we look forward to work beginning."
Partners which form part of the scheme include: Investors in Lincoln, Lincoln BIG, Lincolnshire County Council, University of Lincoln, Civic Trust, Visit Lincoln and Healthy High Street.
Kieron Manning, Assistant Director for Planning at City of Lincoln Council added: "We are incredibly excited about embarking on such an important project for this part of the city.
"This will make a real difference to local businesses, residents and visitors, and will reinforce the importance and value of heritage led regeneration within a historic city."