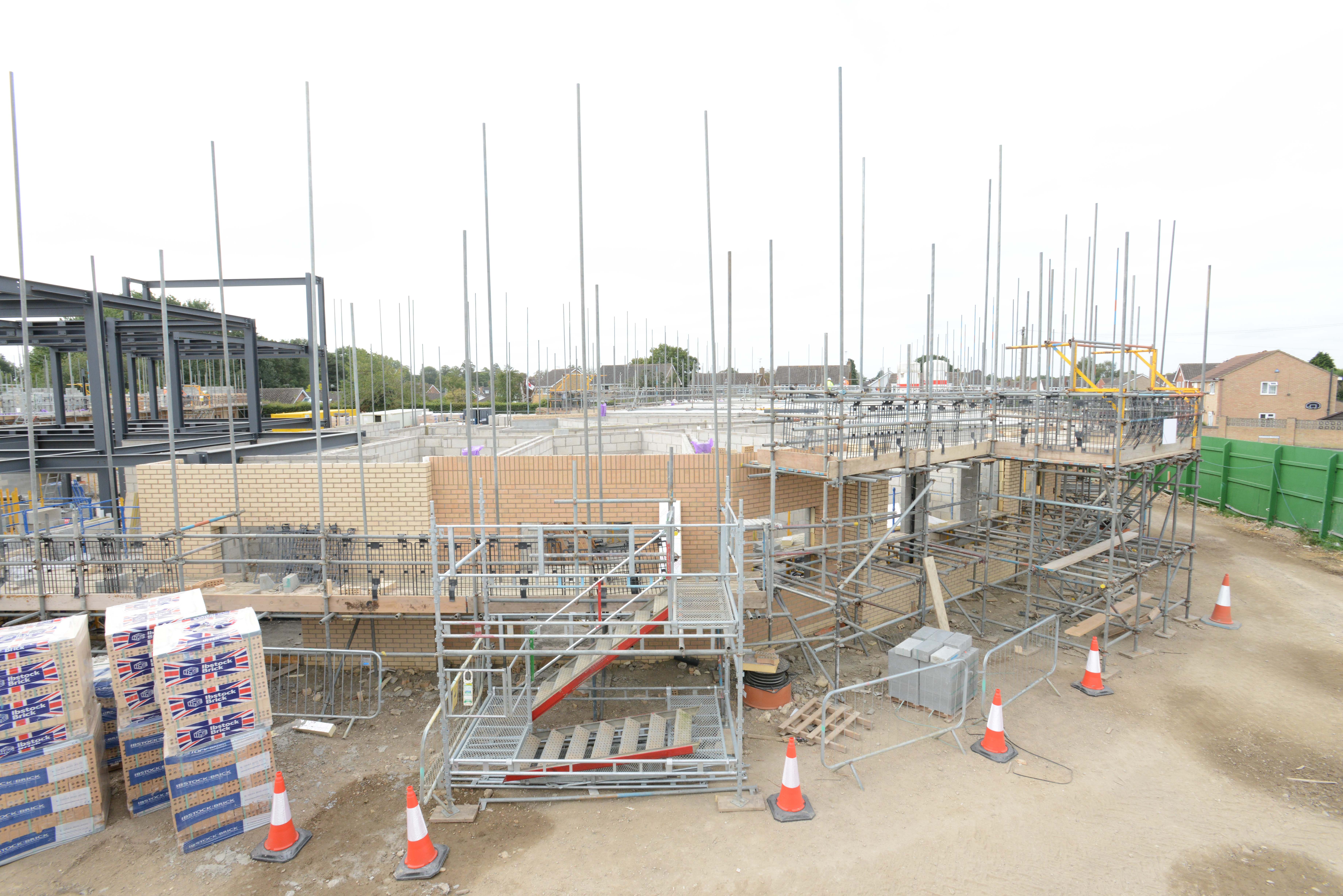 City of Lincoln Council and contractors Esh Construction have confirmed works are progressing at a new Extra Care housing scheme for the city.
The building for the new 70 apartment extra care facility on Bowden Drive is taking shape, with completion now set for Autumn 2021.
City of Lincoln Council's portfolio holder for Quality Housing, Cllr Donald Nannestad, said he was delighted to see works continue, with the structure now taking shape.
Once complete, the redevelopment of De Wint Court will play a vital part in the city council's commitment to provide quality homes at affordable rents, to meet the diverse housing need within the city.
Cllr Nannestad said: "Work is really taking shape now despite a pause in works earlier this year.
"I can confirm we are back on track for an Autumn 2021 opening.
"I am really very pleased with everything that this development will offer, and the scheme demonstrates our continuing commitment to provide quality homes across all sections of our community."
Stuart Leslie, Divisional Director at Esh Construction added: "Having dealt with the early challenges at the beginning of this year, the team have made excellent progress on this valuable community scheme to date.
"As a group, Esh prides itself on adding value to all local community's we work with. De Wint Court is yet another example of true collaboration, the value of which has never been more apparent through these unprecedented times.
"We would like to thank all the team at the City of Lincoln Council for their tremendous support and encouragement in our efforts thus far."
Extra Care Housing aims to provide an alternative option of housing which encourages independence and promotes wellbeing.
It has been designed in such a way that allows it to respond to individuals changing care needs with on-site care support.

It enhances quality of life and gives people the provision to stay within their local communities and access services close to home.
City of Lincoln Council continues to work with Lincolnshire County Council to ensure on-site care will be available at De Wint Court, for those residents that need it.
Councillor Mrs Patricia Bradwell OBE, Executive Councillor for Adult Care at Lincolnshire County Council, said: "This will be a vital scheme which will support the forecasted increase of older aged people and vulnerable adults in the city, providing accommodation for older people who want to remain self-sufficient within their local community, with the ability to access on-site care and support, and a variety of amazing facilities.
"We look forward to seeing work on this much-needed facility continue."
The scheme is being funded jointly by City of Lincoln Council, Homes England and Lincolnshire County Council.
For more information regarding De Wint Court, visit lincoln.gov.uk/dewintcourt.