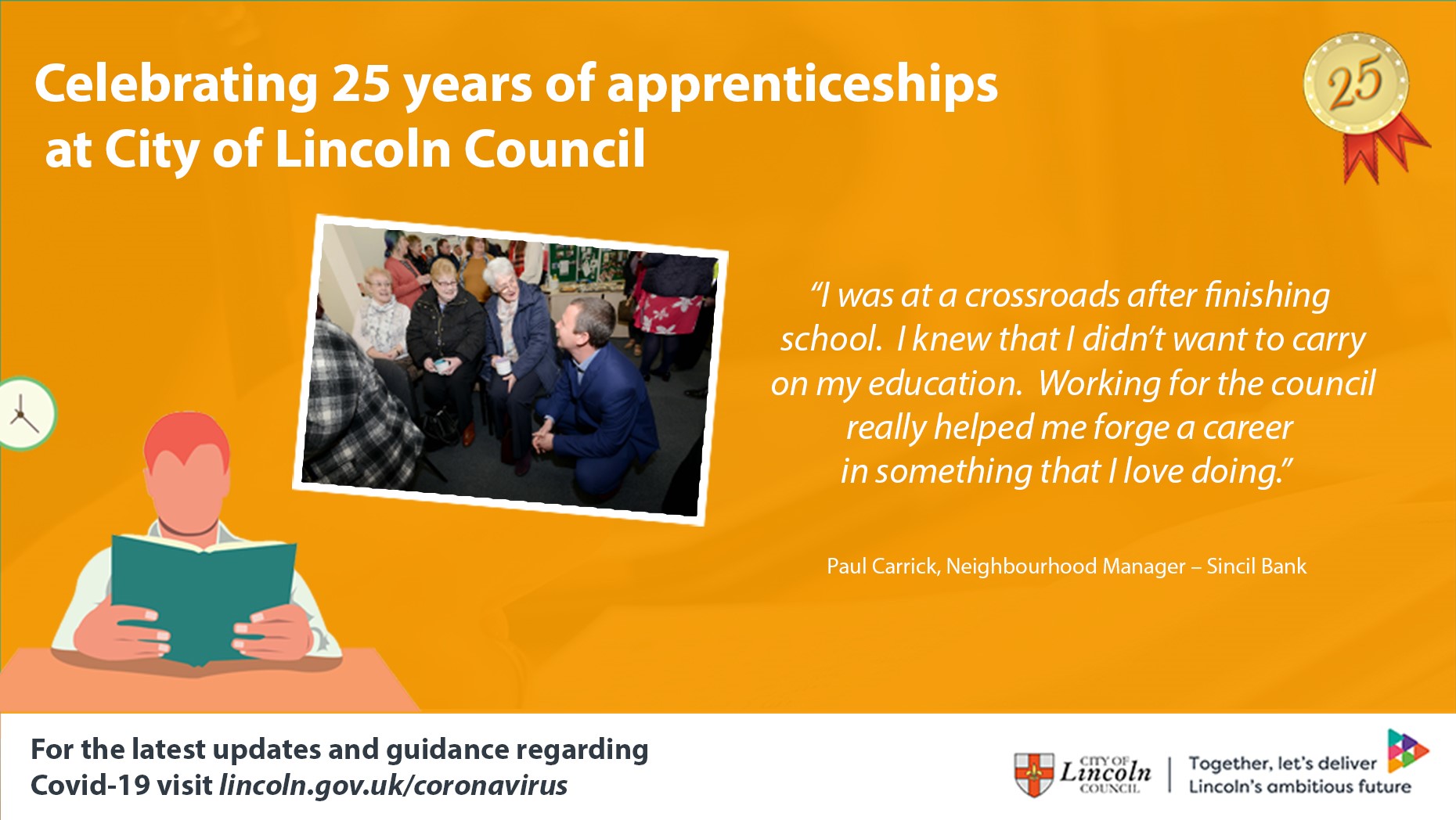 This month we celebrate 25 years of running apprenticeship schemes through City of Lincoln Council.
Apprenticeships are a great way to get into work early on – the perfect way to earn as you learn!
With this in mind, we have spoken with a number of our first apprentices from 1995, who still work with the council today in various roles.
Today, we speak with Paul Carrick, Neighbourhood Manager for Sincil Bank – and started his apprenticeship with the council in 1995.
After completing his A levels in the summer of 1995, Paul soon joined the team at City of Lincoln Council as an apprentice on 10 October, 1995.
He said: "The programme was slightly different back then, we used to spend time in different departments across the council.
"One of my placements was at an area housing office at Birchwood, it was during this placement that I decided that I want to work in communities.
"In addition to our placements, we also completed BTEC and NVQ qualifications."
Now, Paul works in the Sincil Bank area, working with different people and communities every day.
He added: "It gave me an overview of how the council works and I was able to build relationships with colleagues that I have still have today.
"I have been employed as a Neighbourhood Manager since 2003 working across many different neighbourhoods.
"This role has taken me to 10 Downing Street and received Lincolnshire Police's Citizen of the Year award.
"I am currently based in Sincil Bank supporting a regeneration programme."
Paul has said he would recommend others looking to start apprenticeships within the council.
Finally, he said: "I was at a crossroads after finishing school.
"I knew that I didn't want to carry on my education.
"Working for the council really helped me forge a career in something that I love doing."