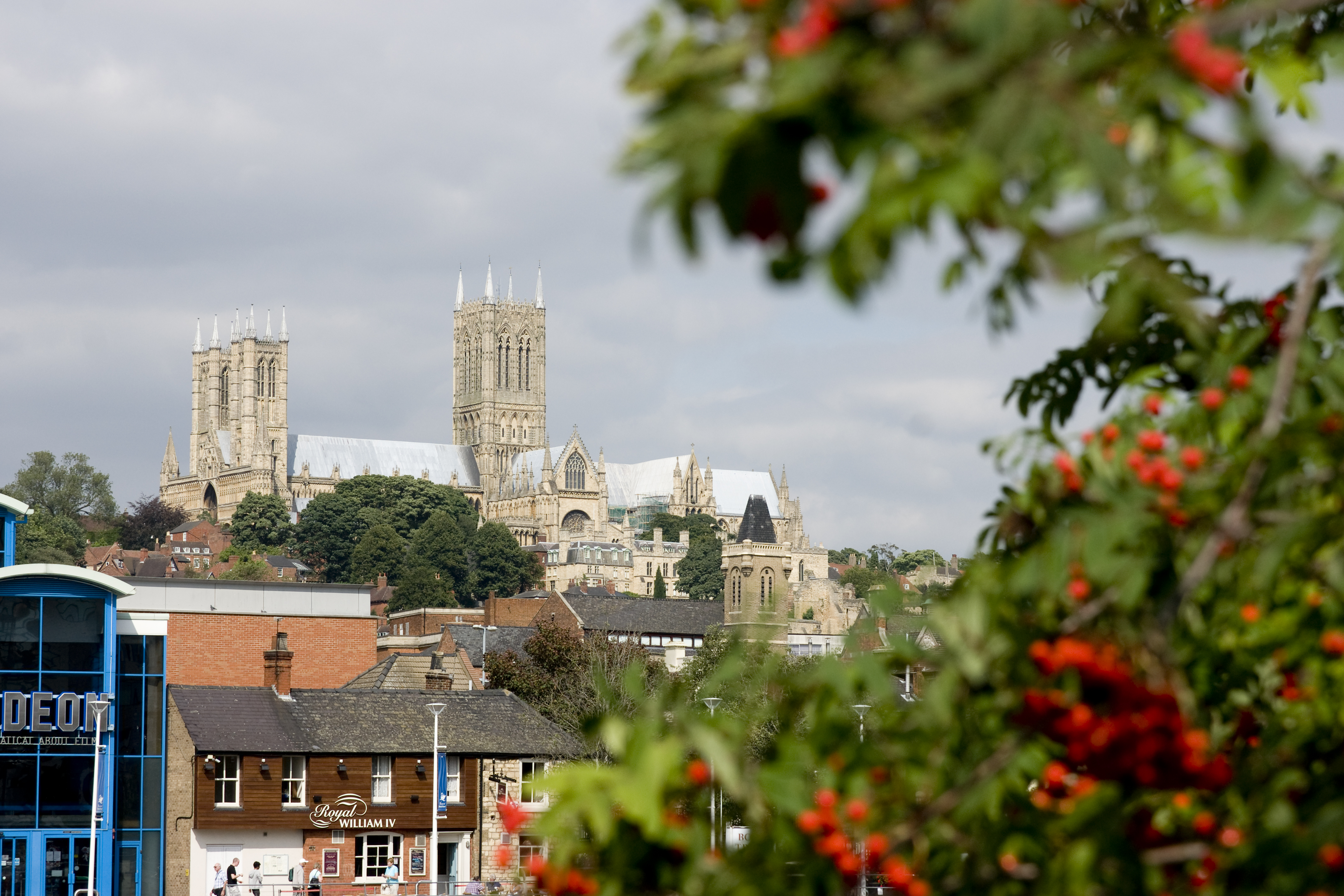 Lincoln is one of 101 towns identified through the Government Town Deal programme to be invited to submit a Town Investment Plan and funding bid submission for up to £25 million over the next 5 years.
The Investment Plan is currently being developed with local partners through a multi-agency Town Deal Board for submission to government later this Spring.

The objective of the fund is to drive the economic regeneration of towns to deliver long term economic and productivity growth through urban regeneration, planning and land use, skills and enterprise infrastructure and connectivity.

Lincoln is among four cities and towns in the county in line for a share of £3.6 billion of government funding.
Communities, businesses and local leaders are involved in drawing up plans to transform the city's economic growth prospects.
In Lincoln there is an emerging focus on improved transport, digital connectivity, and skills.
There are three broad themes for investment:
Connectivity (this includes transport infrastructure and services as well as digital – broadband and mobile)
Skills and Enterprise Infrastructure
Urban Regeneration (this is about physical projects involving building work)
Councillor Ric Metcalfe, Leader of City of Lincoln Council, in response to the initial announcement said: "We welcome this opportunity and are very pleased that Lincoln's further potential has been recognised in this way.
"It is a clear vote of confidence in everything we are already doing to make our city more remarkable.
"We are excited to continue working in partnership with our local communities, businesses, the Greater Lincolnshire Local Enterprise Partnership and other public authorities.
"Together, we will develop the case to secure this cash injection into the city that will allows us to continue building thriving communities, increase business competitiveness and deliver a rich and varied cultural experience.
"With partners we have developed a strong and ambitious vision for Lincoln and this funding will help accelerate delivery of it."
Professor Mary Stuart CBE, Vice Chancellor of the University of Lincoln and Chair of the Town Deal Board added: "This is an excellent opportunity for the city to further develop.
"As a multi-agency board, we will oversee the development of this plan and hope to produce the final Town Investment Plan no later than Summer 2020.
"I look forward to working with the board to help bring investment to the city."
James Kirby, Managing Director at Stirlin Developments and Vice-Chair of the Town Deal Board continued: "It's an honour to join the board and assist however possible.
"There's a relatively short time frame in which we as a board need deliver our Investment Plan, therefore, our focus will be on delivering upon the key objectives as set out by the government."
To have your say on the Towns Fund, and how the money should be spent, fill in the following questionnaire (www.lincoln.gov.uk/towndealsurvey). The deadline for this is 12pm on 16 March.