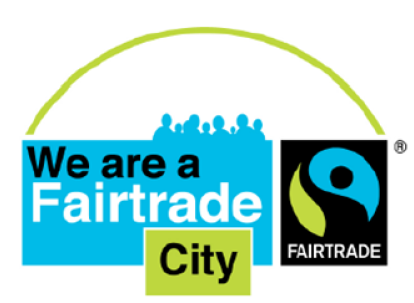 Between 24 February and 8 March 2020 Fairtrade Fortnight will be celebrated in the city.
Fairtrade Fortnight aims to raise awareness of the advantages purchasing Fairtrade products can bring to farmers in developing countries. These advantages include better prices, decent working conditions, local sustainability and fair terms of trade.
During the fortnight a number of events will take place in the city hosted by University of Lincoln. These include a Fairtrade Pancake event and a 'Bring your own mug' event, where students from the University of Lincoln will serve Fairtrade products to fellow students.
Lincolnshire Co-op will also support the fortnight by offering double dividend points on Fairtrade products in store, whilst City of Lincoln Council will actively raise awareness of the fortnight via its social media channels and through displaying an information stand in the public services hub at City Hall aimed at staff and service users.
City of Lincoln has held a Fairtrade City status since 2013. The status was awarded to the city by the Fairtrade Foundation to recognise its commitment to promoting Fairtrade.
In order to qualify as a Fairtrade City, Lincoln must meet five goals:
The local council must pass a Fairtrade Policy
Fairtrade products must be made available locally
Local schools, workplaces and places of worship are required to promote and use Fairtrade products
Media coverage and events take place to raise awareness and understanding of Fairtrade across the community
A Fairtrade Steering Group is established
Over 70 local businesses, places of worship and schools support Fairtrade in the city, through either selling or using Fairtrade products.
The Lincoln Fairtrade City Steering Group is looking to renew its status as a Fairtrade City in August 2020 and is keen to hear about any activities your organisation is undertaking to support Fairtrade.
To keep up to date with the latest news and to get in contact, visit www.lincolnfairtrade.com and follow www.facebook.com/LincolnFairtrade/ www.twitter.com/LincFairtrade.