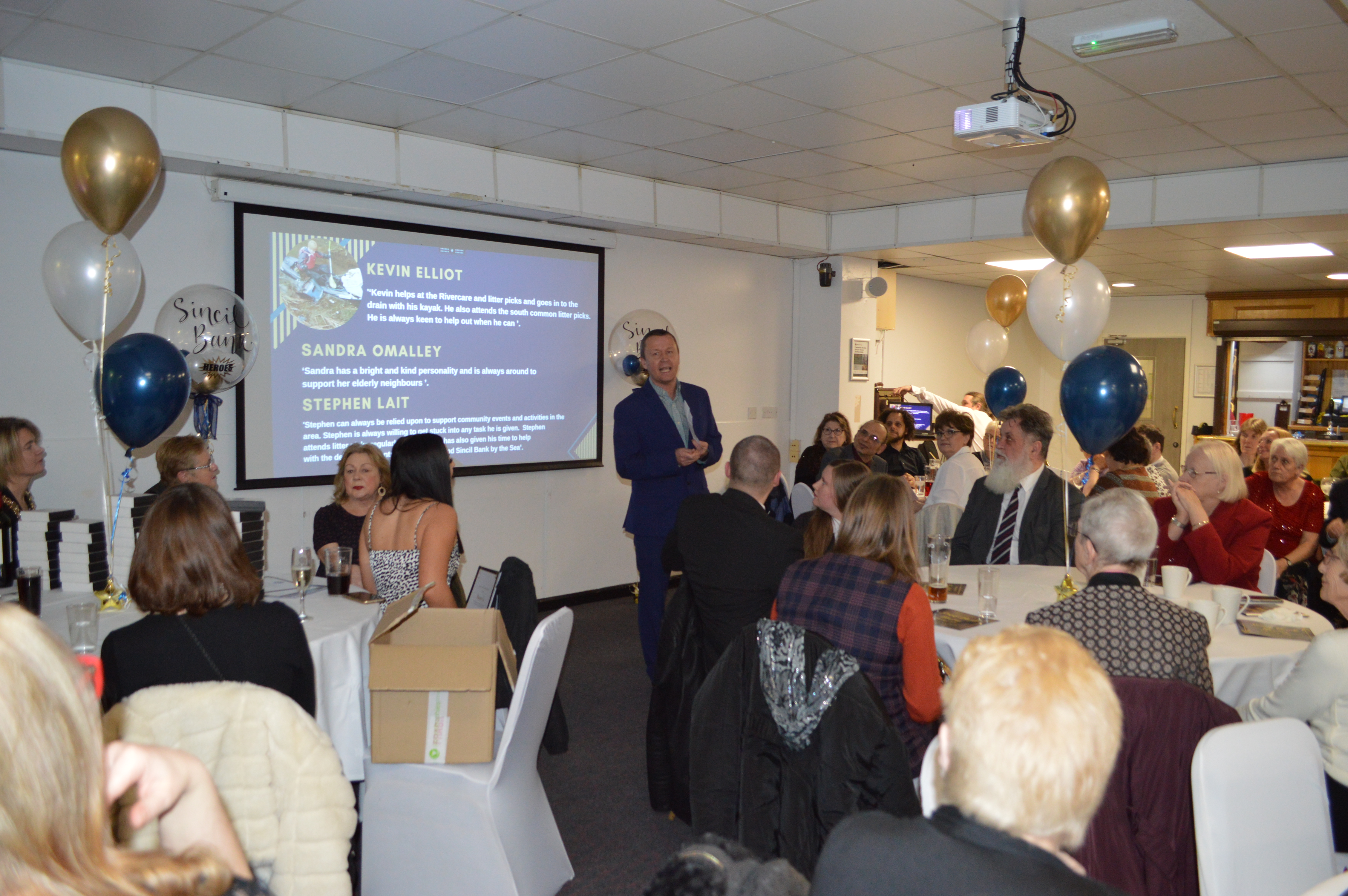 City of Lincoln Council hosted an event to thank all those who have gone above and beyond to make Sincil Bank a great neighbourhood to live in.
As part of the event, members of the community and people working in the area were asked to nominate people who make a contribution to improving the lives of people in the area or making a difference to the way the area looks.
The council received more than 50 nominations and all nominated were invited to attend the event on Saturday, 29 February at Sincil Bank.
More than 100 people gathered together at the LNER Stadium in Sincil Bank and those that were nominated were awarded with a certificate and a commemorative gift, presented by the Mayor of Lincoln Cllr Sue Burke.
At the event, the community gathered to enjoy food supplied by Lincoln College, as well as entertainment including a magician and a photo booth.
The event was funded by a grant received from the City of Lincoln Council from the Ministry of Housing, Communities and Local Government.
An element of this funding was to fund events in the area with the aim of bringing the community together.
Paul Carrick, Neighbourhood Manager for Sincil Bank at City of Lincoln Council said: "The event was a great success and we have had some fantastic feedback from residents who attended.
"Those nominated received an engraved medal for their efforts in building and contributing to the community, which are well deserved.
"It was great to see so many members of the community gather to enjoy the event."
Carolyne Mayfied, who received one of the medals at the event, added: "I expect none of the award winners, including myself, do what we do for glory - we just care, but to have the work recognised and thanked for, is uplifting."
Cllr Helena Mair, City of Lincoln Council member for Park Ward said: "It was a wonderful celebration of all the volunteers that we have in the Sincil Bank area and it was really good to meet some people we haven't met before, doing things on a day to day basis to help build the community.
"A big thank you to the officers who made the event so special."