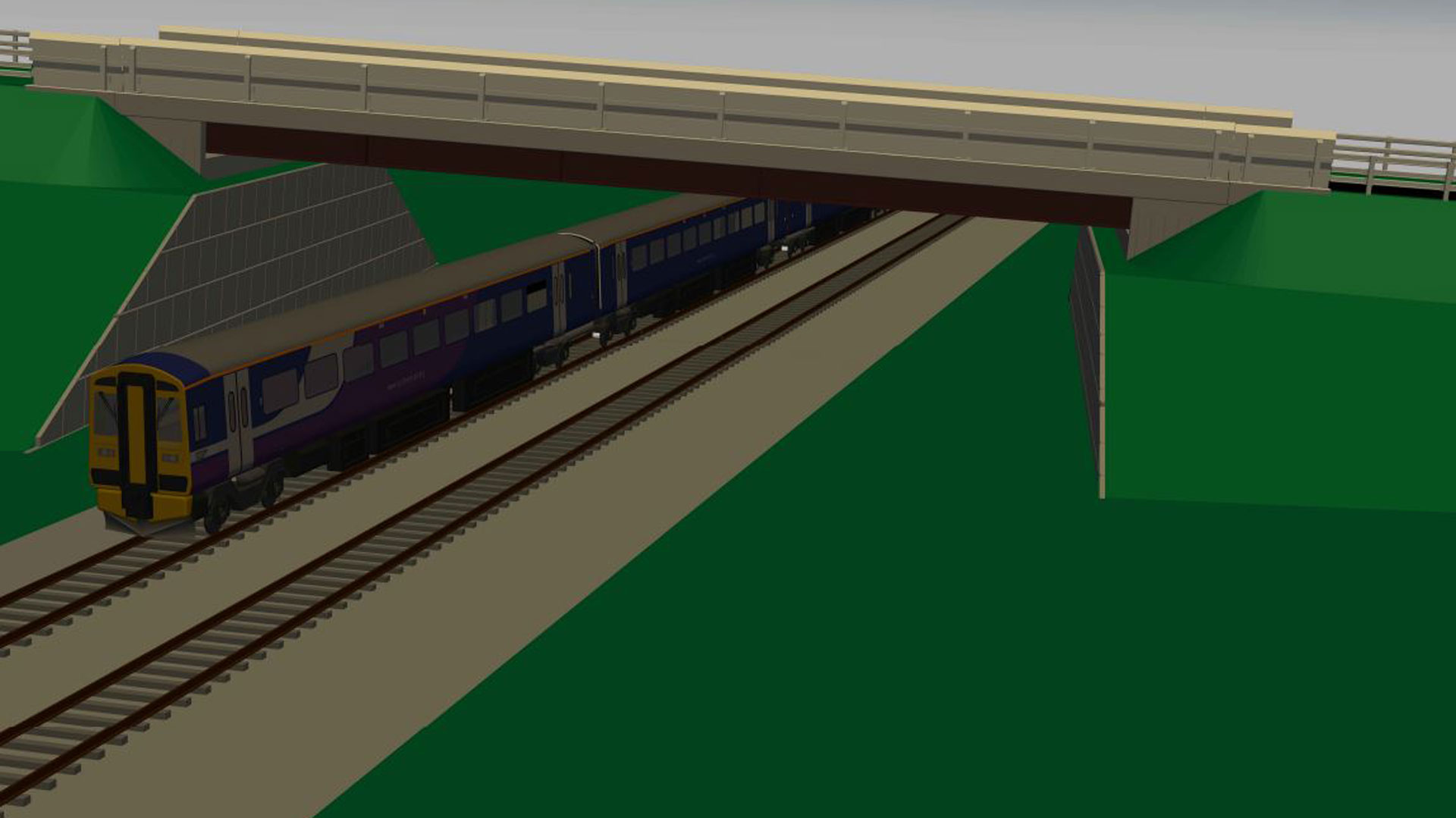 Government has confirmed City of Lincoln has been successful in its bid for £20 million as part of the Levelling Up Fund Round Two, which will be used to alleviate traffic on Skellingthorpe Road.
In August 2022, the city council, in partnership with Member of Parliament for Lincoln, Karl McCartney, submitted its bid for £20 million to create a road bridge and adjacent foot bridge linking the city's Western Growth Corridor development to Tritton Road.
Plans for Western Growth Corridor (WGC), which include 3,200 homes, a local centre and business units were approved in January 2022.
Concerns were previously raised about traffic on Skellingthorpe Road which, due to the train level crossing, faces congestion issues daily.
Through the Western Growth Corridor development, the city council looked to address this by bringing forward plans for a road bridge over the railway.
This will attract traffic onto the spine road through the development, over the trainlines and onto Tritton Road, bypassing the existing crossing and alleviating congestion in the area.
The Government's Levelling Up Round Two programme will see the bridge completed by March 2025, with work anticipated to start at the beginning of 2024.
Cllr Ric Metcalfe, Leader at City of Lincoln Council said: "This is absolutely fantastic news for the city.
"The Western Growth Corridor is one of the most important developments in the city's long history and these works will have a significant impact on traffic issues in this area of Lincoln.
"Growth is essential to securing Lincoln's long-term future and this scheme will play a major part in delivering this."
Cllr Neil Murray, Portfolio Holder for Inclusive Economic Growth at City of Lincoln Council added: "I'm incredibly pleased that we have been able to secure these funds which will allow us to begin work on this vitally important bridge earlier than anticipated.
"The Western Growth Corridor development will provide Lincoln with much needed new homes as well as supplying local people with secure jobs for many years to come.
"We have listened to concerns raised by residents with regards to traffic in the area and we are happy to have received this funding to enable us in creating a solution ahead of schedule."
Karl McCartney, Member of Parliament for Lincoln said: "I am delighted the Government will be providing the funding for this vital new traffic bridge.
"During the planning process, traffic congestion was a huge concern for residents living in this part of our city and this new bridge will go a significant way to addressing their rightful concerns.
"The bridge and the proposed new road also have the added advantage of helping to relieve the current traffic congestion on Skellingthorpe, Doddington and Tritton Roads - which is urgently needed.
"I am pleased to have worked with a range of partners on making this particular traffic bridge happen and will continue, as I have always done, to make the case for even more levelling up investment for our wonderful city."