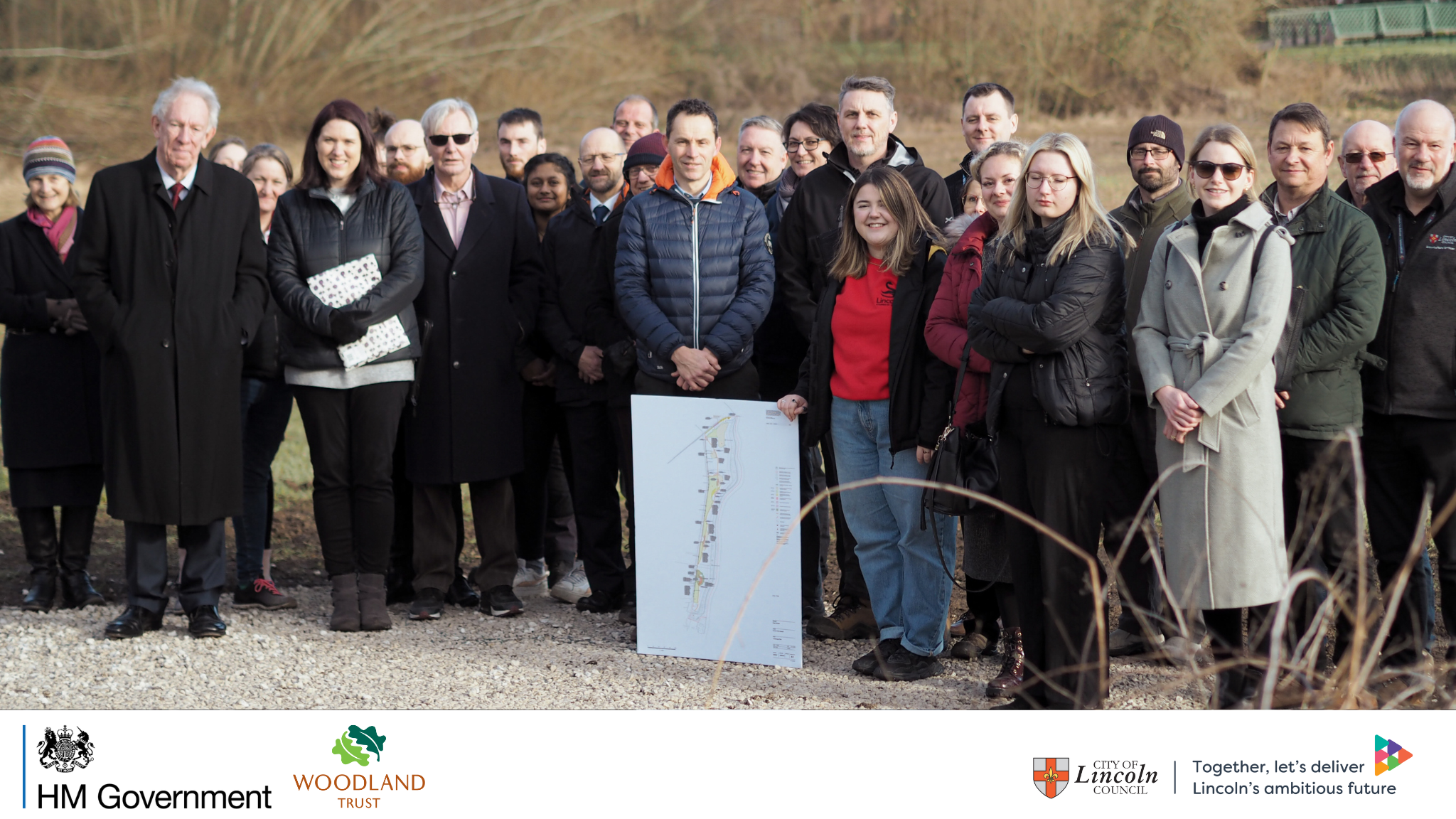 Work has now started to create a new woodland habitat for Lincoln thanks to funding from the Government's Levelling Up Parks Fund, support from the Woodland Trust and City of Lincoln Council.
In 2022, the city council's Executive approved the creation of Hope Wood on council-owned land, which sits between Simon's Hill allotments and the River Witham.
Working with partners and advisors, Lincolnshire Wildlife Trust and the Woodland Trust, the aim has been to take a field previously let for grazing and to enhance the existing biodiversity through thoughtful planting of thousands of trees and shrubs.
The field has now had areas of grass cut and removed in preparation for planting.
Now this land has been prepared, around 4,000 trees and shrubs, and wildlife surveys undertaken to decide how best the areas can benefit from further enhancement.
For the first phase of the project, the Woodland Trust will be supplying the city council with 1,500 trees and 500 shrubs, which will be planted in coming months.
Work is also underway to gain expressions of interest from local businesses looking to be involved in volunteering to be a part of this new woodland area.
Local organisations, including Fenner Precision & James Dawson, University of Lincoln, Lincoln City Foundation, Wyman Gordon, Delta Simons, National Grid, Lindum Group, Loveday Financial and Investors in Lincoln visited the site in January to attend a briefing discussing plans for the future of Hope Wood.
Organisations interested in being a part of the Hope Wood project can find out more by emailing aaron.wilson@lincoln.gov.uk.
Cllr Bob Bushell, Portfolio Holder for Remarkable Place at City of Lincoln Council said: "Hope Wood will create a higher quality green space that should generate even greater pride in the city's green spaces by local people.
"We have already had expressions of interest from a number of businesses in the city, and we continue to invite volunteers who would like to help in any way, including in planting and surveying, to come forward.
"We are keen to have engagement from as many people as possible from right across the city, so they can all stake a claim in being responsible and watch this important piece of land flourish over the years ahead.
"Although the site will take a few years to establish fully, we are hopeful that some results will be seen over the coming months as the wildflowers begin to blossom.
"Our special thanks go to all those who have provided advice and assistance so far, including the Environment Agency, Upper Witham IDB, Lincolnshire Wildlife Trust and our sponsor for many of the trees, the Woodland Trust."