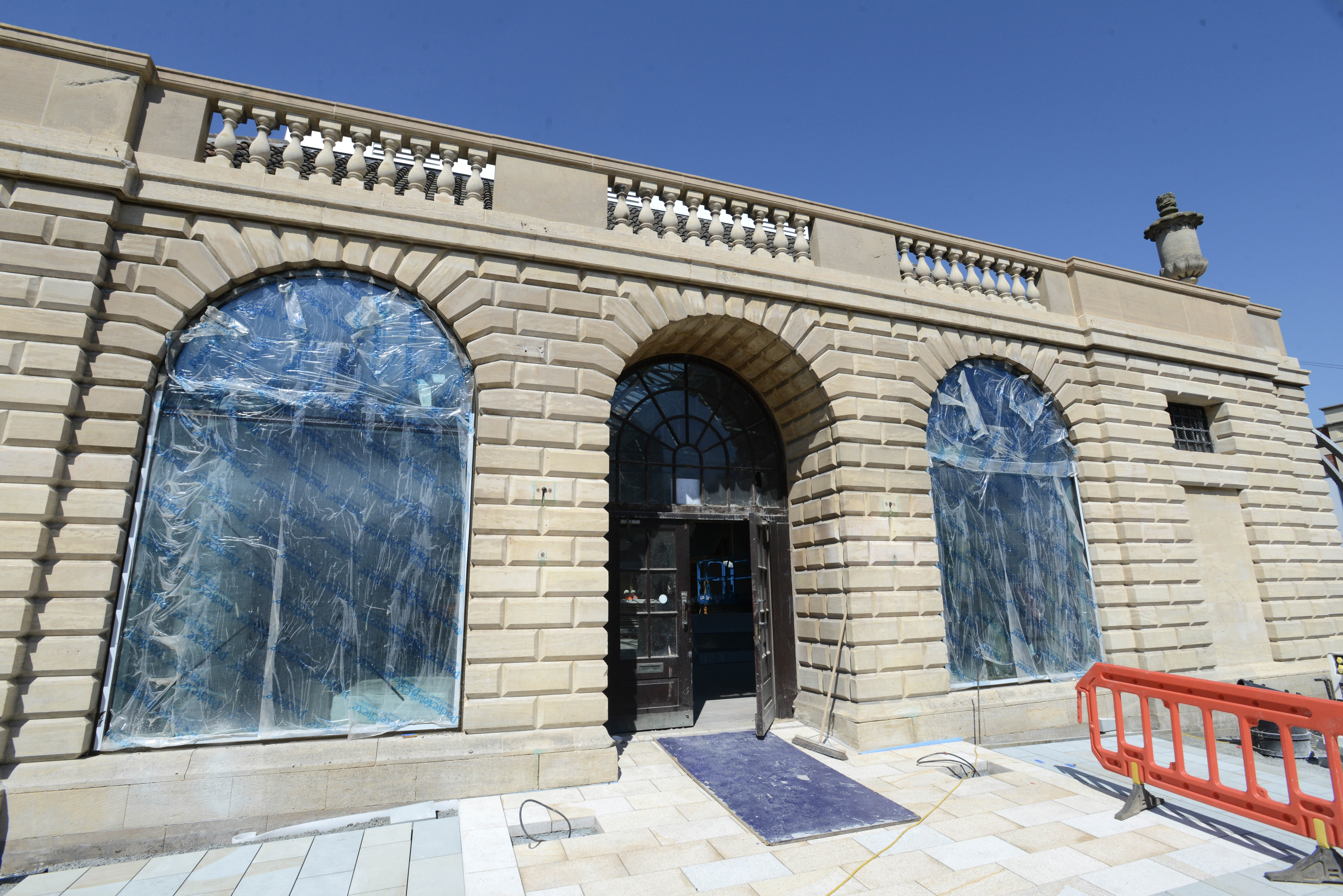 City of Lincoln Council's Executive will be given an update on Cornhill Market, the city's new hub for local produce, later this month.
At Executive on Monday 24 July, members will be given updates on the new Cornhill Market, scheduled to open in Autumn this year, including proposals on new rent prices for the 37 new stalls in the refurbished market.
Subject to approval, plans would see more than half of the 37 stalls priced at a starting rent below £500 per month, with five stalls being charged at £350 per month and rent prices subject to the size and type of stall, for example general retail, fruit and vegetables, fish/meat and hot food and drink.
The city council, alongside its letting agents Eddisons Incorporating Banks Long & Co, officially opened applications for businesses wishing to trade in the newly renovated Cornhill Market in June.
Formerly known as Lincoln Central Market, the Cornhill Market is set to open in the autumn, aiming to create a perfect blend of a traditional city marketplace and a high-quality food hall, providing a one-of-a-kind experience for visitors and traders alike. The refurbishment has been designed to help increase footfall within the market.
The new Cornhill Market aims be known for its exceptional produce and the unforgettable experience it offers, with new opening times planned for Wednesday-Sundays, 9am – 10pm – to help serve the evening economy.
More than £7 million is being invested in the regeneration of the Market and adjacent City Square, via the government's Towns Fund programme through the 'Be Lincoln Town Deal', and Heritage Action Zone funding via Historic England. The renovation project includes opening blind arches, constructing a new mezzanine floor and relocating existing butcher and fishmonger stalls to the main market hall.
It has also been confirmed as part of the regeneration project, Caribbean-inspired bar and restaurant Turtle Bay will open its first Lincolnshire venue on the site later this year, prior to the market's official opening.
Cllr Naomi Tweddle, Portfolio Holder for Inclusive Economic Growth at City of Lincoln Council said: "The vision for the market has, for some time, been to design a building of destination, an attractive and modern retailing and leisure space, offering a mix of stalls and delivering a place where people want to visit and dwell rather than simply pass by en-route to the High Street or the Transport links in the city.
"Thanks to funding from government's Towns Fund programme through Be Lincoln and Historic England's High Street Heritage Action Zone (HSHAZ), The Cornhill Market will create a sustainable future for this important historical asset.
"Since launching expressions of interest two weeks ago, we have had more than 60 traders contact us which is extremely positive at this stage.
"I look forward to discussing Cornhill Market further with my colleagues."
To find out more about the Cornhill Market, and to apply to be a new trader in the venue, visit: The Cornhill Market .