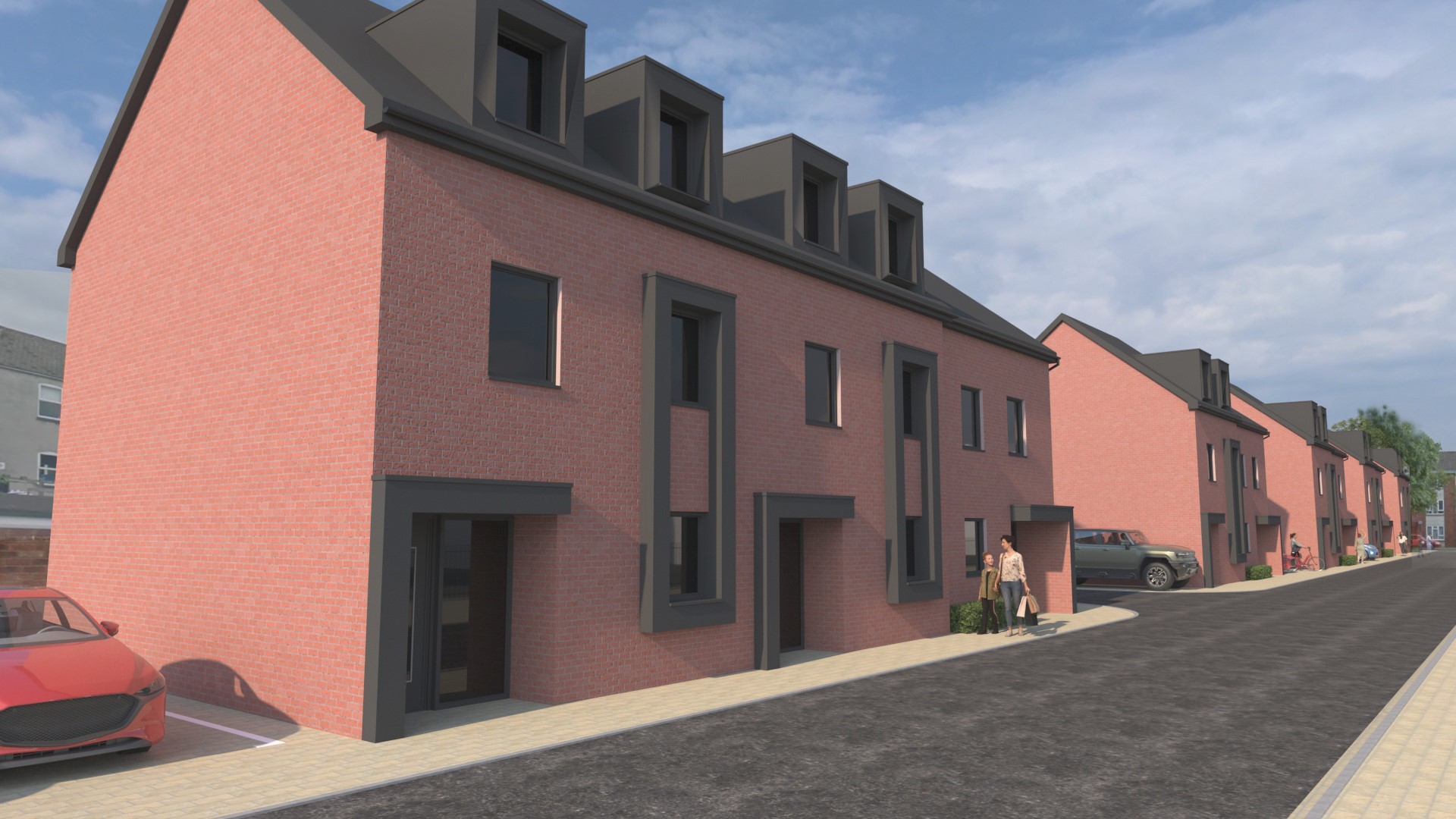 City of Lincoln Council's Executive will discuss proposals for 11 new two and three-bed family properties to be built on the site of council-owned garages.
At a meeting of the Executive on 24 July, members will consider the proposals for the new homes in the Hermit Street area of the city.
Subject to approval of the plans submitted in March, the construction of these high-quality, sustainable two and three-bed family homes are scheduled to begin in autumn 2023, with a programmed completion before the end of 2024.
Each property will be council rented accommodation, equipped with two parking spaces and an electric vehicle charging point.
Originally, Hermit Street was built as an older persons' housing scheme but, over time, has become general needs housing and currently comprises of 127 dwellings.
Of the Hermit Street dwellings remaining in council ownership (107), the mix comprises 88% one-bedroom flats and 11% two-bedroom flats.
The council identified that more suitable family accommodation was needed in the area as the local housing need changed.
Cllr Donald Nannestad, Portfolio Holder for Quality Housing at City of Lincoln Council said: "Continued housing growth is a key need in Lincoln. This will ensure there is a sufficient availability of homes in the city to support economic growth and job creation. These high-quality homes will help meet that.
"Quality, affordable family homes in which people can feel safe and thrive is a fundamental element in creating a positive community and enhancing our society as whole.
"I look forward to discussing this proposal further with my colleagues on the Executive."