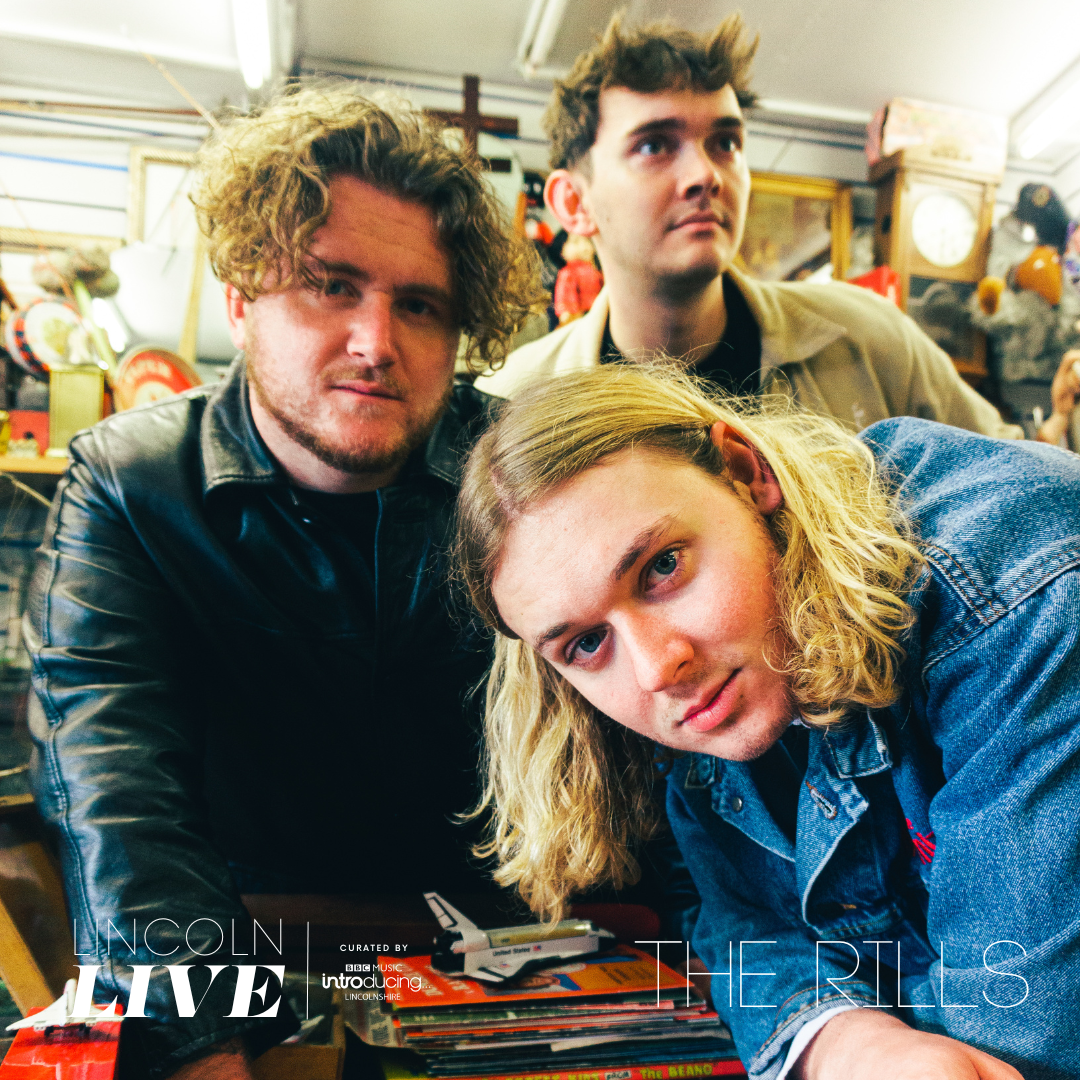 Lincoln Live is set to wow audiences with the region's musical talent.
The full line-up for Lincoln Live, hosted by City of Lincoln Council and curated by BBC Music Introducing Lincolnshire in partnership with BBC Radio Lincolnshire has now been announced.
Kicking off on Saturday 2 September under the Events in Lincoln brand, the 2-day weekend event will see a host of Lincolnshire and the wider area's best under-the-radar musicians perform in Lincoln's Cornhill as the city celebrates the end of Summer.
In partnership with BBC Radio Lincolnshire, the full line-up includes:
Saturday 2 September (1pm-8pm):
1pm: DB Jones
2pm: Amber King
3pm: The Rills
4pm: EM
5pm: Kings & Bears
6pm: Gordon Parma
7pm: Healer
Sunday 3 September (11am-4pm):
11am: The Winslows
12pm: Charlie Russell
1pm: Georgie Hanson
2pm: Ben Simmons
3pm: Who's Misty?
Taking place from 1pm – 8pm on Saturday 2, and 11am – 4pm on Sunday 3 September, the 7m x 6m stage will see BBC Music Introducing East Midlands presenter Dean Jackson, whose show helped discover the likes of Jake Bugg, is broadcasting his programme from the stage, alongside live acts and music from local DJs and BBC Radio Lincolnshire.
City of Lincoln Council is also working with local businesses in the city centre, giving them the opportunity to get involved with the weekend to make this a new, popular event in the city's calendar.
As part of the event, local Bubble Tea business Cupp, based at 3-4 Cornhill will have an offer of 20% off during the weekend.
Cllr Naomi Tweddle, Portfolio Holder for Inclusive Economic Growth at City of Lincoln Council said: "Following a summer of supporting established events, we are excited that September will see our first event as part of our new Events in Lincoln programme.
"From consultation with residents, visitors and local businesses, live music was something requested across the board, and we are looking forward to working in partnership with BBC Radio Lincolnshire to make this happen.
"Dependent on its success, we do have plans to grow this event across the wider city over the coming years and hope everyone enjoys what we bring to the Cornhill area as a starting point."
Dean Jackson, from BBC Music Introducing East Midlands added: "Lincoln Live is a fantastically exciting opportunity to see some of the top new artists, not only coming out of Lincolnshire but the area beyond. I'm stoked to be working with the team to curate an array of stunning music, the like of which has never been seen in the city before.
"Lincoln's reputation for nurturing great musicians is already well-known, but this really gives us a chance to showcase that and promote it across the whole of the East Midlands on a new, vibrant stage."
For updates and a full list of artists once announced, visit City of Lincoln Council's marketing partner page: https://www.visitlincoln.com/whats-on/lincoln-live