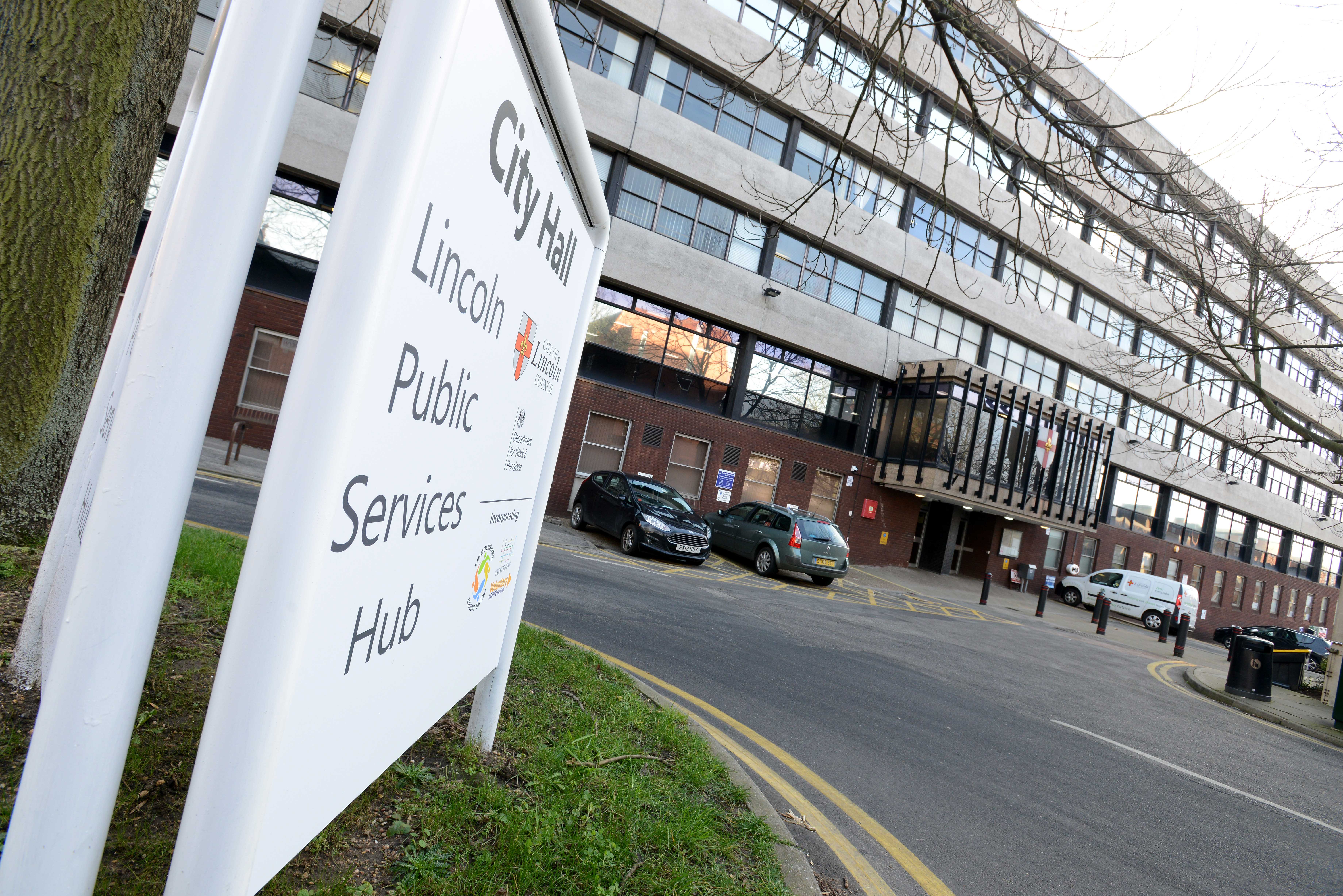 City of Lincoln Council will reopen City Hall for limited hours and on a strict appointment-only basis from 15 June.
This will mark the first gradual step toward a return to offering a full range of services to the public following restrictions put in place to reduce the spread of Covid-19.
Initially, the opening hours will be 10am to 2pm, Monday to Thursday, and these will be reviewed on an ongoing basis and extended if demand dictates. Appointments will be available to book from 10 June and can be made by calling (01522) 881188.
Measures will be in place to ensure the safety of customers and staff by managing footfall, reducing the length of time visitors will be in enclosed spaces and the implementation of social distancing measures inside reception areas and meeting rooms.
Signs will be prominently displayed to make customers aware of the 2m distancing, and floor markings will show people where to stand. Hand sanitiser will be available at the entrance and visitors will be advised to use this upon arrival. Staff will also have access to hand and desk sanitisers and PPE to use at their own discretion. Perspex screens will be in place and alternate enquiry booths will be used.
Appointments will be staggered to reduce footfall and will only be offered following screening questions on the telephone to confirm there is no alternative way of dealing with each customer's enquiry, and that entering City Hall will not pose a risk to customers or others.
Staff will be located by the entrance to ensure no one enters without an appointment or before their scheduled time and will be able offer guidance on how to request an appointment.
During the lockdown period, work has been carried out to encourage city council customers to move their transactions online where possible in order to reduce the amount of appointments needed. During this time, many customers with issues with electronic communication have been able to complete most transactions with telephone assistance to reduce face to face interactions.
Jo Crookes, Customer Services Manager at City of Lincoln Council, said: "Following government guidance we made the decision to restrict access to City Hall during the coronavirus pandemic to help contain the virus and reduce the spread.
"Although the response level is still at 4, we have implemented a wide range of measures to protect our staff and the public so we can safely begin to return some of our services at a reduced capacity and with strict social distancing measures.
"We would like to urge people to only request an appointment if absolutely necessary, attend alone where possible, only make contactless payments and cancel any appointments if they develop symptoms."