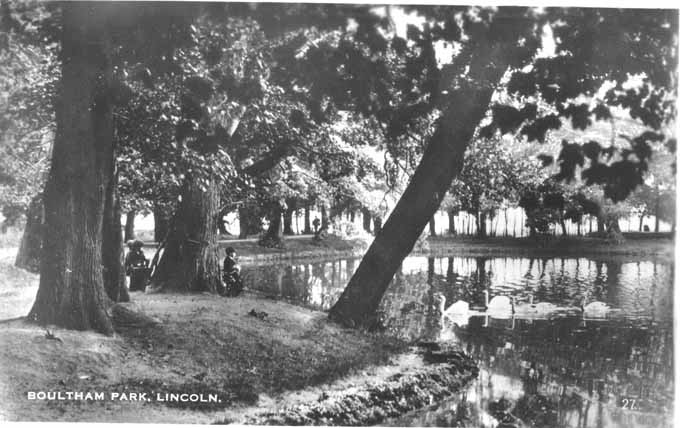 City of Lincoln Council is calling for images and memories of Boultham Park through the years to be displayed as part of the National Lottery funded Boultham Park Lake Restoration Project.
The restoration of, and improvements to, the lake form Phase Two of the restoration of Boultham Park, and will include:
The installation of below water aeration equipment
Bank restoration works
Lake edge planting and woodland under storey planting
Footpath improvements
The provision of fishing pegs and access for occasional boating.
Lots of activities and events, and opportunities for volunteering and skills building
The Lake Restoration Project which is being delivered in partnership with Lincolnshire Wildlife Trust, is focussed heavily on biodiversity, and the work that takes place will encourage healthy plant and animal life to flourish in and around the lake.
As part of the project, a number of special art installations and information panels (lecterns) will be installed.
These will be located at points around the lake, adjacent to the lake path.
At each of the five location is one information panel and one special art installation, which will be linked to a theme which has been chosen as a way to characterise what makes Boultham Park Lake special, with reference to nature, wildlife and the environment.
Now, City of Lincoln Council is asking members of the public for help in celebrating the park's heritage, by sending in images of the park and in particular the lake area, or contacting city council to talk about personal memories.
These will be added to the Boultham Park digital archive and may be used on one of the lecterns or in future activities. Old postcards of the lake, newspaper cuttings about the park and maps of the lake will also be welcome.
Caroline Bird, Community Services Manager at City of Lincoln Council said: "We hope the artwork and information panels at Boultham Park will help bring back much-loved memories of the area and will help tell the park's story for today's – and future – park community.
"The lecterns, along with the special artwork, will form part of a trail around the lake, providing lots of information about wildlife and what park visitors can do to help the lake's ecology, whilst celebrating the park, which celebrated its 91st birthday earlier this year.
"We look forward to receiving the images and helping visitors of the park reminisce."
To send in your old photos and old postcards of Boultham Park and the lake, along with a brief description, or to let us know if you have memories that could be recorded for the archive, please email boultham.park@lincoln.gov.uk.