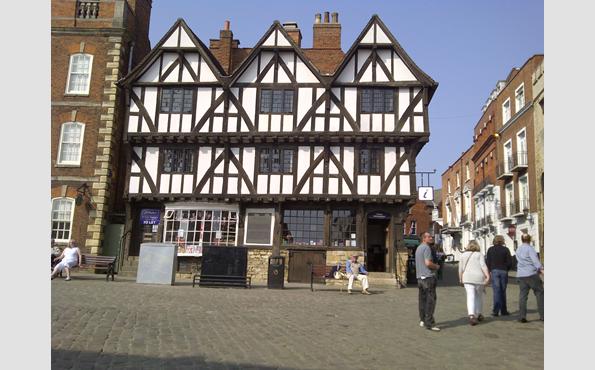 City of Lincoln Council has brought its Visitor Information service back in-house.

The council has brought the service in-house to ensure it delivers the council's strategic priorities to meet the needs of the city and its visitors.
All previous members of staff continue to work at the centre, and will work closely alongside Visit Lincoln and Lincoln BIG to promote tourism in the city.
As part of the move, the visitor information centre will soon see a re-brand, alongside new equipment such as iPads and interactive displays.
The centre, which is now fully owned and run by City of Lincoln Council, accommodates some of the thousands of tourists that visit Lincoln each year, giving key details to improve the visitor offering.
After a short closure due to the UK's coronavirus outbreak, the centre officially reopened today (20 July) with slightly reduced opening times:
From 20 July:
Monday – Sunday: 10.30am – 4pm
From August:
Monday – Saturday: 10am – 5pm
Sundays and Bank Holidays: 10.30am – 4pm
Cllr Neil Murray, Portfolio Holder for Economic Growth at City of Lincoln Council said:
"I am pleased to see this valuable service back in-house.
"This will help us as a council ensure our services deliver our strategic priorities to help meet the needs of the city.
"I would stress that the people doing the job are the same and I am sure will continue to give the public a good service.
"I would like to take this opportunity to thank Lincoln BIG for their work in looking after the centre during their lease."