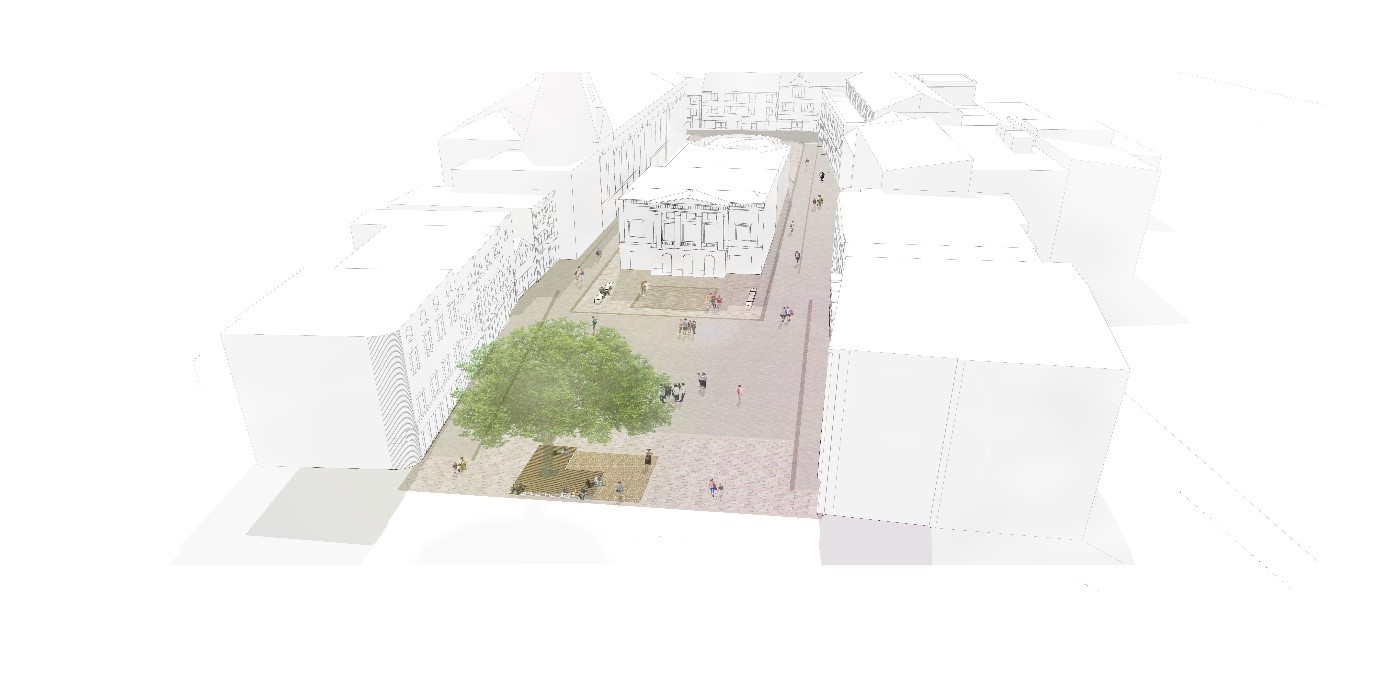 City of Lincoln Council has been successful in securing
£1 million funding through the Government Town Deal Accelerated funding.
This will support the delivery of the wider public realm works to the Cornhill Square, to follow on from the Phase 1 works, the demolition of the kiosk, tree retention and gateway treatment which is currently underway and due to be completed by November 2020.
Cornhill Phase 2 will significantly upgrade the paving and street furniture to the quality standard of the recently refurbished Cornhill Pavement immediately to the east and improve connectivity between the Transport Hub, regenerated Cornhill Quarter and the High Street.
Upgrading the space will provide a flexible, high quality environment which can be fully utilised for events, performances, outdoor trading, markets and pavement cafés as well as provide an attractive place to site and dwell.
The quality of the proposed materials will enhance the setting of the listed Corn Exchange building positioned centrally within the square.
Cornhill Square is a key site in the wider regeneration of the Cornhill Quarter and its redesign and reuse as a flexible event space builds on a complements the significant and ongoing investment in the wider Cornhill/Transport Hub area and the proposals that form part of the Heritage Action Zone.
Cllr Ric Metcalfe, Leader at City of Lincoln Council said: "This is good news for the city and I look forward to seeing works progress in this highly popular area.
"The works will form part of a wider programme of schemes that will form part of Lincoln's Town Deal programme to support the recovery and vibrancy of the City Centre.
"I look forward to seeing further schemes develop."
Works on Phase 2 of the Cornhill are due to commence in early 2021, with completion scheduled for summer 2021.