History
The Park dates from the 1860`s, although Hartsholme Lake was excavated earlier in 1848 by Lincoln Waterworks Company, for which it supplied drinking water to the people of Lincoln until an outbreak of typhoid in 1904. In 1862, Joseph Shuttleworth built Hartsholme Hall following the purchase of the land surrounding the Lake. The Hall designed by F.H.Goddard with its 19 bedrooms commanded striking views across the Lake, and Edward Milner was commissioned to layout the gardens.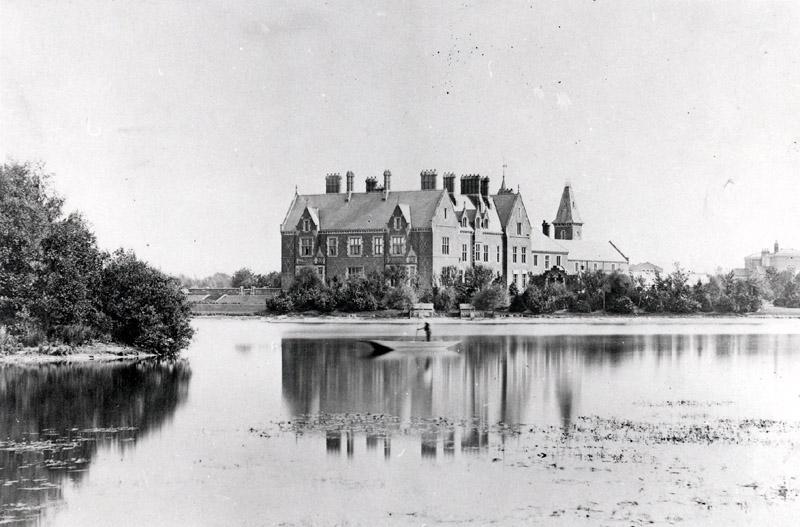 During the Second World War, the Hall was an Officer's Mess and the estate was used for military training. Following the war the Hall fell rapidly into disrepair and by 1947 was resident to 32 families squatting in the once impressive house. Lincoln Borough Council bought the Hall and Garden in 1951, yet by the end of that decade the Hall was in such a state of decay that it was demolished. Only the stable block and remnants of the immediate garden remain from this time.
The White Bridge is the most distinctive feature of Hartsholme Lake, marking the division between the main body of the lake and the low part to the south. The bridge was originally built by Joseph Shuttleworth (in timber), but was dismantled during the Second World War. In 1962 a footbridge was built on the pylons of the earlier 1902 bridge, until a replacement bridge reopened in March 2014. Close to the White Bridge, the boathouse was constructed in 1881 bearing the Shuttleworth family crest. Originally used to house the boats for punting across the lake it is currently used by the model boat club.