Your Health and Wellbeing matters to us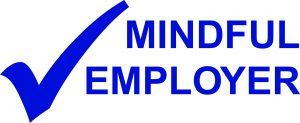 At the City of Lincoln Council, we recognise that our staff are our most valuable asset. Therefore the Council is committed to enhancing and promoting the health and wellbeing of our staff.
We are committed to taking a pro-active approach to workplace health and encourage good workplace practices that support an employee's health and well being and sustaining their physical and mental health.
We have a duty of care to protect the health, safety and welfare of our staff to:
Ensure that our policies and procedures reflect these responsibilities and review them at regular intervals
Ensure the demands of the job are appropriate to the role
Have procedures in place to support employees experiencing physical and mental health issues at work
Put in place measures to prevent and manage risks to employee wellbeing, together with training and employee support
Seek to foster a healthy culture by running initiatives to raise awareness of health and wellbeing and signposting employees to advice on health and wellbeing.