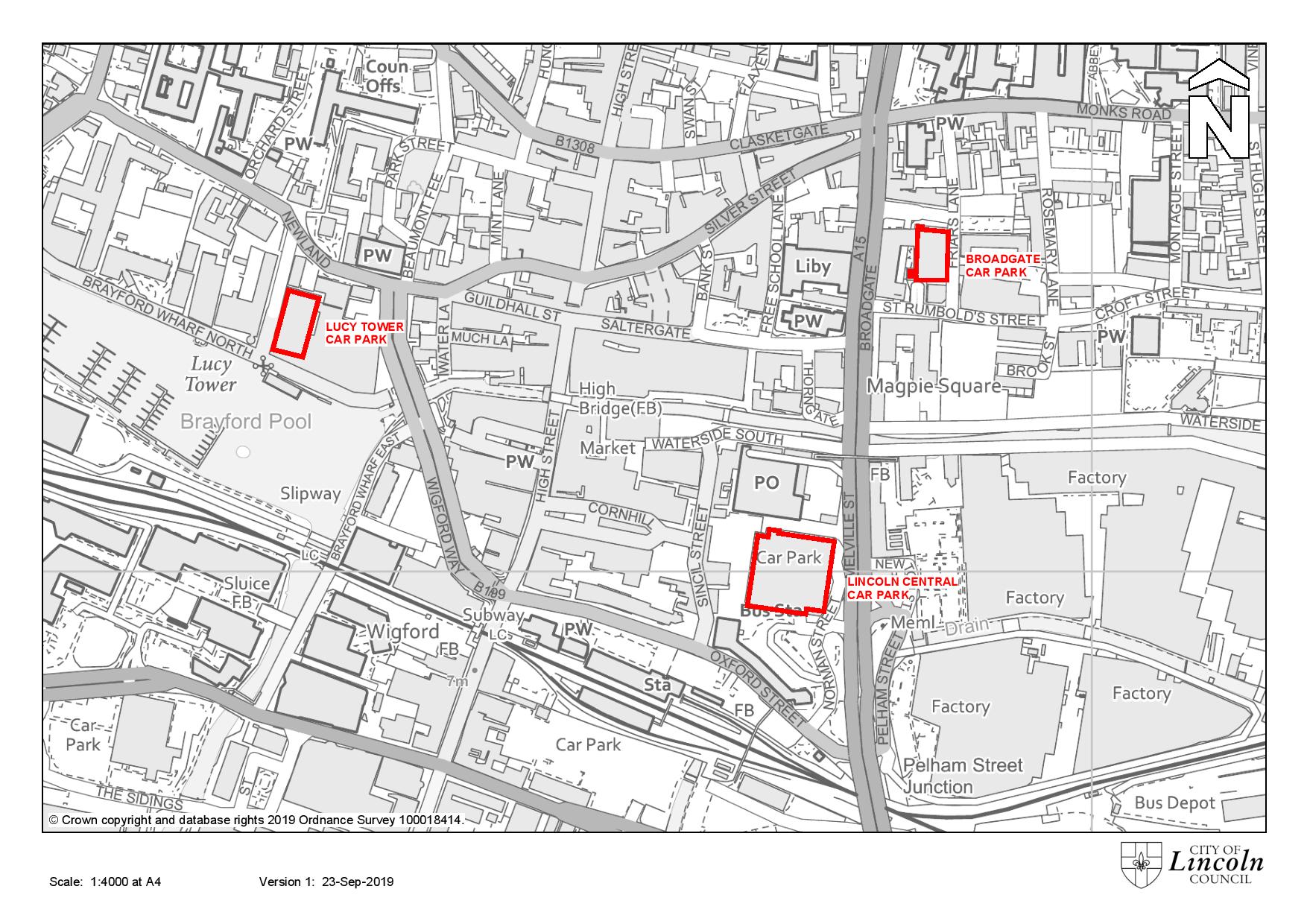 The city council is calling for your views on anti-social behaviour (ASB) in Lincoln's multi-storey car parks as part of a proposal to introduce a Public Space Protection Order (PSPO).
If the proposal is successful, the PSPO will be issued under the Anti-Social Behaviour Crime and Policing Act 2014 to Lucy Tower Street, Broadgate and Lincoln Central car parks to prevent members of the public who are not using the parking facilities from gaining entry.
The council has received numerous reports of ASB in these car parks within the last year. Groups of individuals have been using the facilities to consume or sell drugs, leaving behind drug paraphernalia and using the stairwells as a toilet, which is both unsanitary and intimidating.
The PSPO will be put in place for a maximum of three years until reviewed.
Simon Colburn, Assistant Director for Health and Environment at City of Lincoln Council, said: "Introducing a Public Space Protection Order (PSPO) in these car parks would assist Lincolnshire Police and the city council in dealing with individuals whose behaviour is having a detrimental effect on other people's quality of life.
"We want people to enjoy Lincoln and use these car parks knowing they are in a safe and welcoming environment. We are committed to ensuring our city centre continues to be a safe place to visit.
"A PSPO would allow us to tackle the issues faced in these car parks and also allow us to support those in need.
"The council has received a significant number of complaints about ASB taking place in these car parks. This is why we are consulting on the use of a PSPO as a way to respond to what we know is an issue.
"It is really important that residents, businesses and visitors to Lincoln comment on this proposal as this will help inform what happens next."
The consultation period will close at 5pm on Friday 8 November 2019.

To have your say, visit our dedicated webpage: multi-storey-car-parks-pspo-public-consultation/1