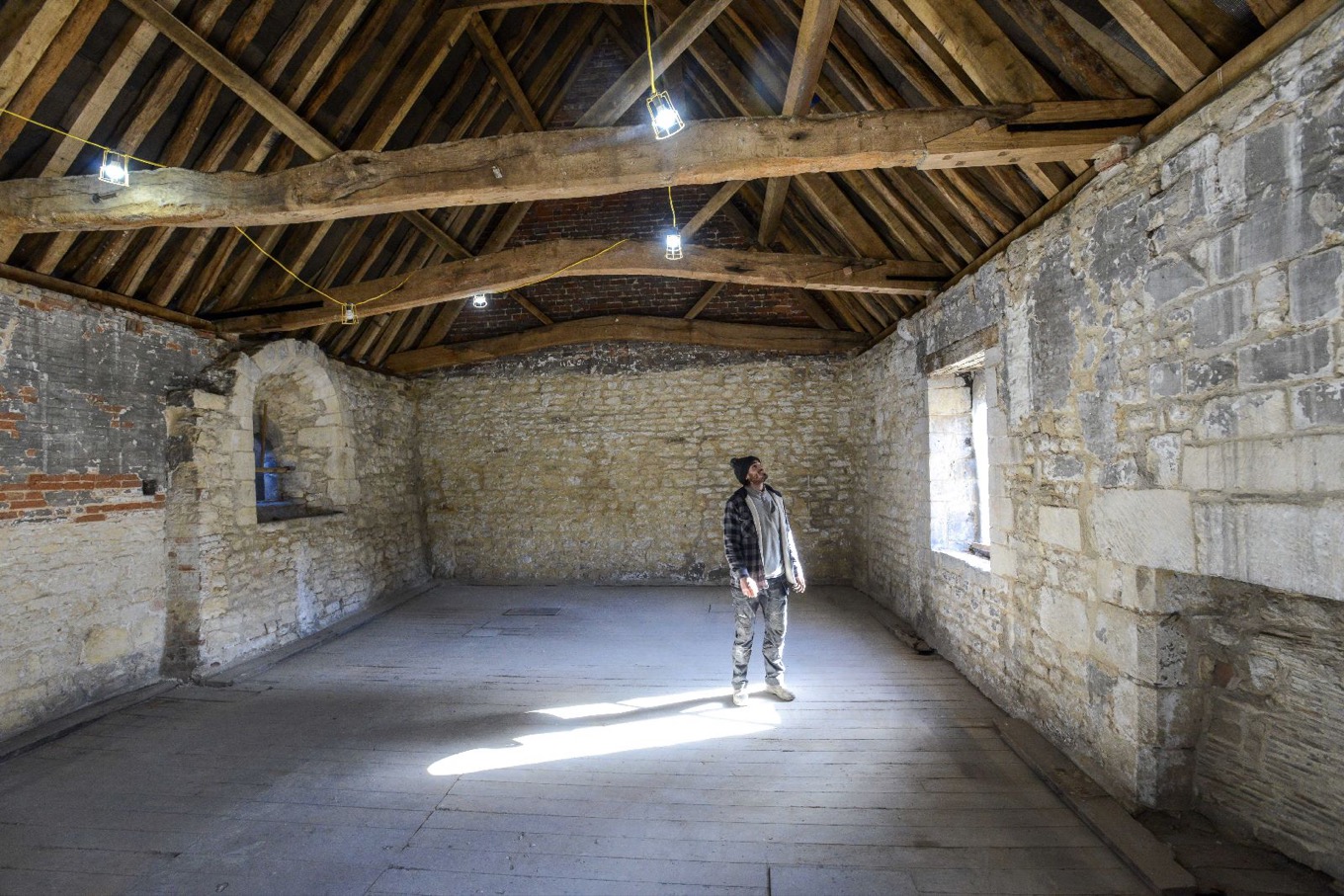 Refurbishment works to City of Lincoln Council's St Mary's Guildhall are now complete.
A total of £502,980 from Historic England's High Street Heritage Action Zone (HSHAZ), Regional Repair Grand and Regional Repair Enhancement scheme has seen works completed, which include emergency structural works and the following completed:
Full re-roofing of the Norman House
Restructuring roof of Northern Range, and structural works including buttressing
Timber repairs
Repairs to lead gutters
Local reconstruction of first floor chimney
Quarterly monitoring of the elevation
Feasibility works including business plan, community engagement plan and governance review
St Mary's Guildhall is a council-owned Scheduled Monument, which was previously 'at risk'.
Formerly known as John o'Gaunt's Stables, the building dates back to 1157, and was once a major domestic building of the highest social status and possibly the town house of King Henry II.
The aspiration for the restored North Range and Norman House is that it will provide a community hub with opportunities to host events, exhibitions, and community outreach.
Open events have recently taken place to engage with local people to identify potential uses for the venue.
Cllr Neil Murray, Portfolio Holder for Economic Growth and Historic Environment Advocate at City of Lincoln Council said: "This investment from Historic England into St Mary's Guildhall has an opportunity to ensure the building is structurally secure and enhance the chances of future sustainable use for the building.
"We want to ensure this building and others like it remain a key part of Lincoln's history, which continues to survive – and thrive – well into the future.
"I look forward to engaging further with the public as we look into potential uses for the building."
David Walsh, Principal Advisor at Historic England added: "We are delighted to see these essential works brought to a successful conclusion.
"Congratulations to all involved, particularly Paul Booth Construction, Wright Consulting and council officers.
"We look forward to this important building once again playing a vital role in the community."
For further information about St Mary's Guildhall, please click here.
Click here to have your say on possible future use options for St Mary's Guildhall.