Urgent Repairs
We will carry out urgent repairs for properties in Lincoln within 0 to 3 days.

Work will only be undertaken where there are no signs or symptoms of the Coronavirus (Covid-19).

A screening questionnaire will take place at the time of booking the repair and a doorstep questionnaire by the workman before starting work.
Urgent repairs include:
Blocked drains
Bathroom and Kitchen light repair
Smoke alarms - intermittent sounding
Replacement of smoke alarms
Cooker socket repair / replace
Dangerous stairs / stair rail
Partial loss of power - socket or lighting circuit
Electric shower repairs (only form of washing)
Communal lighting repairs
No hot water
Tap repairs (unable to use / leak / running)
Partial loss of water supply
Shower repairs (only form of washing)
Containable leaks
Soil pipe leaking internally
Toilet not flushing
Repair or replace locks (you are still able to use them)
Make broken glass safe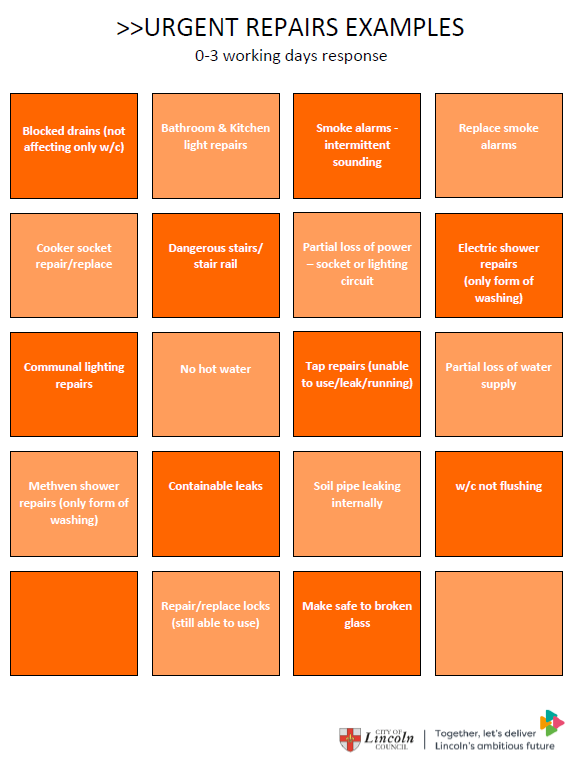 If you click on the image above it will expand to a larger size.