Employee wellbeing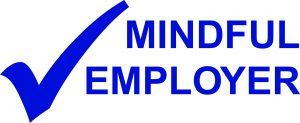 Our health and wellbeing strategy
City of Lincoln Council has a health and wellbeing strategy which aims to take a proactive and engaging approach to enhancing the health and wellbeing of our employees.
The objectives of this strategy are:
To promote healthier lifestyles, provide prevention, intervention and rehabilitation.
To support employees to assess and take personal responsibility for their own health and wellbeing.
Providing managers with the knowledge and skills to support their staff, manage attendance and reduce stressors in the workplace
To reduce the levels of sickness absence.
Balancing work and home life
We are committed to improving the quality of working life for all our employees. This includes a recognition that balancing work and home life is a key consideration for all employees.
We, therefore, has a range of provisions for employees, such as:
Flexible working arrangements (please see the flexible working section for more information)
Holiday purchase scheme
Carer leave - time off when an employee has an unexpected and urgent domestic problem
Compassionate leave - time off at the time of a bereavement
Paternity leave - time off for the father, partner or carer of an expectant mum when she has her baby
Parental leave - Unpaid time off to care for children
Adoption support leave - time off when employees wish to adopt a child